Barron's Recap: Ready To Wear?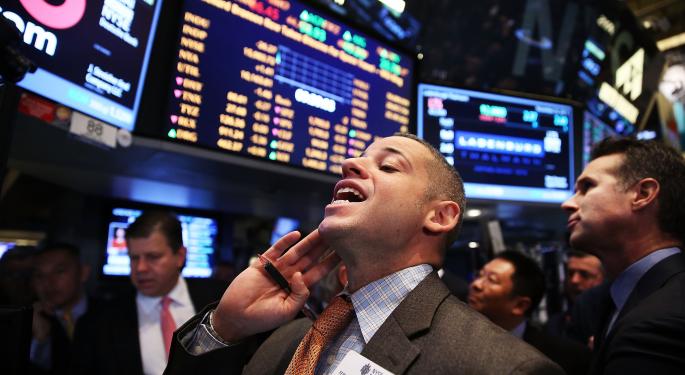 This weekend in Barron's online: whether consumers are ready for the coming wave of wearable devices, the results of the stock-picking derby between Barron's and Zacks thus far, as well as the prospects for Dow Chemical, Theravance, LSB Industries and more.
Cover Story
"Ready to Wear?" by Tiernan Ray.
The Internet of Things is coming to your wrist, says this week's cover story in Barron's. Who wins and who loses in smartwatches, fitness bands and other wearable technology?
Technology will be everywhere in our lives, claim the experts, but so far the results have been underwhelming. The stakes are still high, however. See who has a stake in the game, from the makers of smart connected devices to the chip and sensor makers. See also what the state of the art is now, and where things may go from here.
The article includes side-by-side comparisons of the first generation of smartwatches and those that are available now. It offers a look at who the rising stars in the Internet of Things are. The article also asks whether these wearable devices are this generation's calculator watches.
See also: IBM Rejects Offer For Chip Operations
Feature Stories
Andrew Bary's "Dow Chemical's Winning Formula for Investors" takes a look at the pressure brought to bear on Dow Chemical (NYSE: DOW) by activist investor Dan Loeb. Find out why Loeb would like to see the company broken up.
"At Theravance, It's Hard to Breathe Easy," by Leslie P. Norton, examines how sluggish sales of two pulmonary treatments have clouded the outlook for royalty management company Theravance (NASDAQ: THRX).
In "RBC Is in the Lead Going Into the Turn," Vito J. Racanelli presents the results of the Barron's-Zacks stock-picking derby for the year through the end of June. See which sectors have come out on top at a time when stock-picking has become a more "treacherous" game.
Activist investors have been agitating for a breakup of LSB Industries (NYSE: LXU), says David Englander's "LSB Industries' Value Could Nearly Double." Check out the article to learn more about this small conglomerate that makes fertilizers.
Michael Shari's "Going for Growth" offers a profile of Fabrice Vecchioli, who manages the Parus Fund. See why Vecchioli is long Facebook, Tesla and Google, as well as short offshore drillers and retailers, such as Diamond Offshore and Best Buy.
In Sandra Ward's "Redefining Value, so Even Google Makes the Cut," an interview with T. Gibbs Kane and John DeGulis of Sound Shore Management is featured. They share how this independent investment management company has done well, even in sharp market corrections.
The CEO spotlight is turned on "KeyCorp's Beth Mooney" in this article by Reshma Kapadia. See how Mooney has assured a profitable future for Keycorp (NYSE: KEY) by taking the Cleveland-based bank back to basics after the financial crisis.
"Lawgivers and Lawtakers" is an editorial commentary by Thomas G. Donlan, in which he discusses how rules and court decisions are becoming more important than laws.
See also: 2 Signs The Market Is Stuck In Neutral
Columns
Columns in this weekend's Barron's discuss:
The slim pickings for U.S. workers
William Ackman's "deathblow" to Herbalife
How tablets are being squeezed by revamped PCs
The bleak showing of managed-futures funds
When passive ETFs have it easier than stock picking
U.S. air carriers reinstating dividends and stock buybacks
How Krugman fudged the truth on U.S. debt
Who missed hearings on ways to thwart corporate tax inversions
Online Exclusives
Barron's online exclusives this weekend include:
"Amazon.com Likely Dead Money as Costs Balloon" by Teresa Rivas. Investors no longer see the glass as half full at Amazon.com (NASDAQ: AMZN), given that second-quarter costs rose faster than revenue. The stock tumbled more than 10 percent Friday, and the article suggests that shares could be stuck in that region for some time.
"Amazon remains a fierce and dominant force. And many of its big projects that are gobbling up capital should pay off," says the article. The question is how long that will take.
Keep up with all the latest breaking news and trading ideas by following us on Twitter.
View Comments and Join the Discussion!
Posted-In: Amazon.com Barron's dow chemical keycorpNews Pre-Market Outlook Media Trading Ideas Best of Benzinga