Intralinks Deal Flow Indicator Predicts Significant Increase In 2014 M&A Volume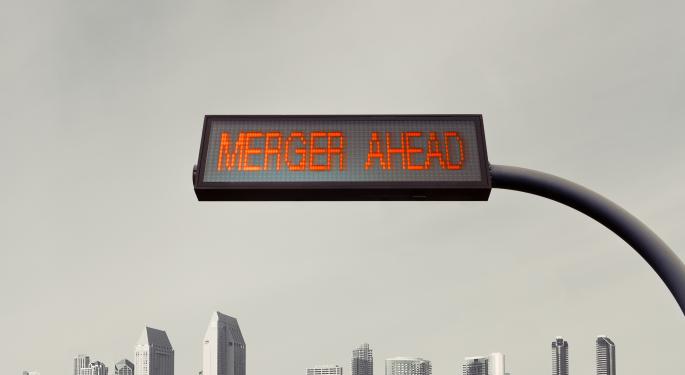 When it comes to finance, investing and M&A, everybody wants a crystal ball. SaaS provider Intralinks (NYSE: IL) thinks it has one.
Statistically Significant
It's called the Intralinks Deal Flow Indicator (DFI). Analysis & Inference Inc., an independent statistical analysis and consulting firm, determined Intralinks DFI was a "statistically significant six month predictive indicator."
Return Of A Healthy Market
Intralinks Vice President of Strategy and Product Marketing Matt Porzio told Benzinga that the most recent DFI data indicates that for the first time since 2010, global announced M&A volumes for 2014 as a whole would show an annual increase of between six and 10 percent, compared to 2013.
Related Link: Online M&A Dealmaking Grows, Fueled By Intralinks DealNexus
Porzio said that means, "We are in a sustained growth mode in the M&A market. That is back to being a healthy market."
Historical Versus Current Information
Porzio was understandably excited about both the significance of these findings as well as the usefulness of the Intralinks Deal Flow Indicator. According to Porzio, people traditionally have relied on historical data to predict future activity.
The problem with that, he noted, is that data is available so long after those companies decided to go to market and sell. "Our (DFI) information," Porzio said, "is really the only source of broad, statistical information you can get on what's going on in the deal market right now."
High Profile Deals Coming
The latest DFI data, compiled through the end of June 2014, showed a 16 percent quarter-on-quarter (QoQ) and 12 percent year-on-year (YoY) increase in early-stage global M&A activity. These results pointed to sustained momentum in M&A activity throughout the rest of 2014.
Porzio added that compared to last year, the global M&A market has continued to exhibit higher levels of activity.
"The combination of a good lending environment," he said, "and high quality assets and companies for sale are driving this growth."
DFI data suggested that sectors such as manufacturing, telecommunications, media and entertainment would see a good number of high profile deal announcements, according to Porzio.
Global Sentiment Survey
As a companion piece to the most recent DFI report, Intralinks conducted a Global Sentiment Survey in June designed to gauge dealmaker's views on the M&A market.
Results of the survey backed up Intralinks' DFI data with 67 percent of M&A pros optimistic about the current deal environment and 77 percent predicting M&A activity would increase throughout the next six months, mirroring the most recent DFI findings.
The Global Sentiments Survey did indicate that dealmakers have concerns about deal valuation, which they agreed, was an impediment to getting deals completed.
At the time of this writing, Jim Probasco had no position in any mentioned securities.
Posted-In: Benzinga IntraLinks M&A Matt Porzio SAASTopics Interview General Best of Benzinga
View Comments and Join the Discussion!