5 Kickstarter Campaigns That Are Better Than Potato Salad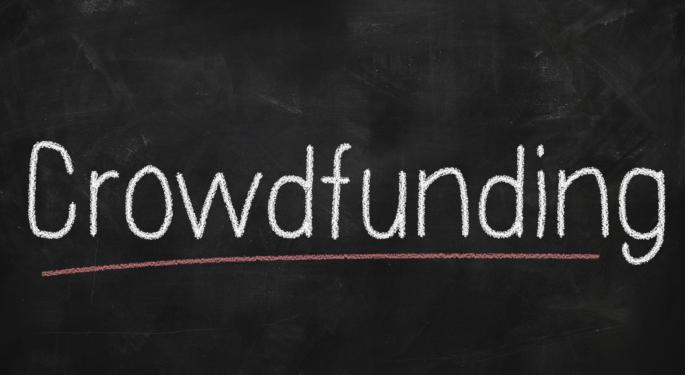 Columbus, Ohio native Zack Danger Brown did not hide the fact that he wanted to make potato salad. Not satisfied with simply telling his friends and relatives on Facebook or Twitter, he took his desire to Kickstarter.
"Basically I'm just making potato salad," Brown wrote on his Kickstarter page. "I haven't decided what kind yet."
Brown is not an entrepreneur. He does not have a company that he hopes to launch or a product that he hopes to sell. He simply wanted to make potato salad and hoped that someone would donate $10 to his cause. That dream was taken to a whole new level after thousands of backers flooded the site and donated more than $50,000 to Brown's campaign.
Bloggers have analyzed the results, and many of them have had nothing but good things to say about the campaign.
Related Link: CrowdRise Raises $23 Million To Make Fundraising 'Crazy And Fun'
People are free to spend their money on whatever they please, but it might be hard for the average person to defend this campaign. There are dozens -- possibly hundreds -- of vastly superior projects available. Some of them get funded; others don't.
Former Benzinga Pro VP Jake L'Ecuyer is currently promoting his own crowdsourced initiative on RocketHub. He and his partner, Eleanor Meegoda, have enlisted Steve Price (of America's Got Talent fame) to help build Detroit's most ambitious Rube Goldberg machine. RocketHub also has campaigns for service dogs, education, musicians and numerous other causes that actually sound like a cause. Though it may be hard to believe at times, the same can also be said for Kickstarter.
On that note, Benzinga has compiled a list of five Kickstarter campaigns that are better than one man's journey to make a popular side dish.
1. Coolest Cooler
Ryan Grepper wants to build the Coolest Cooler ever created. More than 29,000 individuals think he succeeded.
Coolest includes a built-in ice-crushing blender, a waterproof Bluetooth speaker, a USB charger, a bottle opener and a bunch of other goodies. Thus far, Grepper has raised more than $5.8 million to make his project a reality.
This project is not new to Kickstarter, however. Grepper narrowly missed his goal of raising $125,000 when he unveiled the first Coolest last fall.
2. The Anti-"Potato Salad" Project
Ehab Buhaisi doesn't like potato salad. He'll eat it, but he has no intention of paying another man to make it (that's what restaurants are for). To combat the craziness, he started a Kickstarter campaign to promote The Anti-"Potato Salad" Project. His goal is to launch a blog highlighting crowdsourced projects that, in his words, "are actually worth funding."
Like Brown, Buhaisi had a goal of raising $10. Thus far, six backers have pledged $17 to the campaign.
3. Submarine Sandwich
This campaign might sound like another take on potato salad, but it is actually a creative film project from PES, a rising star in the world of filmmaking.
PES makes brilliant stop-motion short films, including the Oscar-nominated Fresh Guacamole and Western Spaghetti. As of this writing, PES is only a few grand away from reaching his goal of $30,000.
4. Cloak And Dagger Titanium Multi-Tools
Jeff Morin has created two of the weirdest-looking tools ever seen on Kickstarter. But if they work as advertised, they might just be what every toolbox needs.
The Dagger comes with two flat screwdrivers, a nail puller, a knotless gear, a keychain hole, multiple hex wrench sizes, a scraper and a bottle opener. The Cloak contains all of those features and more. More than $20,000 has been pledged for the project, which only needed $5,000 to be funded.
5. Moment Smartwatch
The promo video may not be as exciting as an iPhone commercial, but the Moment Smartwatch could be the unofficial precursor to the iWatch.
Featuring a full QWERTY keyboard, a 360-degree touch surface, expandable hardware and a 30-day battery, Moment is easily the most exciting wearable tech project that has appeared on Kickstarter. Momentum Labs hoped to raise $100,000, but it has already received more than $321,000 from more than 1,700 backers.
Disclosure: At the time of this writing, Louis Bedigian had no position in the equities mentioned in this report.
Posted-In: America's Got Talent Apple Benzinga Cloak and DaggerTop Stories Success Stories Startups Tech Best of Benzinga
View Comments and Join the Discussion!