Hunting The Next GoPro: Short Week Brings Up To 7 IPOs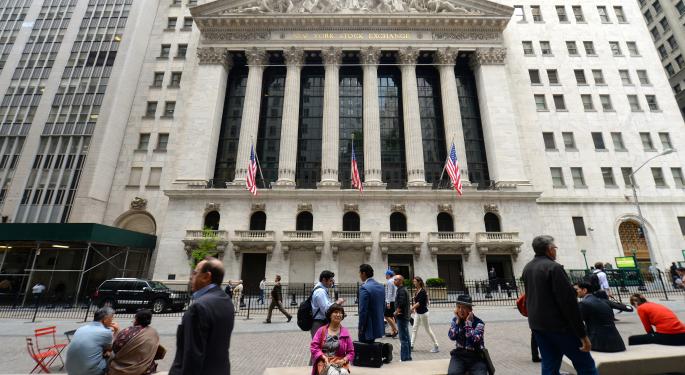 IPOmania ensued last week, as news media, bloggers, and the fast and furious Twitter users all rushed to talk about GoPro (NASDAQ: GPRO). The stock has pushed markedly higher since opening and has nearly doubled its IPO price of $24, trading over $47 at 10:45 Tuesday morning.
Investors can look for another GoPro among the issues expected in the holiday week. The two that debuted Tuesday morning so far aren't good candidates. They priced below range and have traded only slightly up so far.
Related: GoPro Up Double Digits In Second Day Of Trading -- Time To Buy?
Here's a look at this week's action:
Tuesday, July 1
· Investar (NASDAQ: ISTR): 2.9 million shares were expected to price between $15 and $17 through Sandler O'Neill and Sterne Agee, but only managed $14.00. Initial trading moved slightly up to $14.23 at 10:50 am.
· Minerva (NASDAQ: NERV): 5.5 million shares had been expect to price between $10 and $12 through Jefferies, but actually priced for about half that, at $6.00 a share. Initial trading had the shares at $6.23 at 10:54.
· Taggares Agriculture (NASDAQ: TAG): 7 million shares expect to price between $6 and $7 through Janney and Roth.
Wednesday, July 2
· GlobeImmune (NASDAQ: GBIM): 1.6 million shares expect to price between $15 and $17 through Aegis Capital Corp.
Expected During the Week
· Mapi-Pharma (NASDAQ: MAPI): 2.7 million shares expect to price between $13 and $15 through Aegis Capital Corp.
· Ambrx (NASDAQ: AMBX): 5.4 million shares expect to price between $12 and $14 through Stifel and Wells Fargo.
· Microlin Bio (NASDAQ: MCLB): 4.5 million shares expect to price between $6.50 and $7.50 through Feltl and Company.
Recapping Last Week's Action
GoPro wasn't the only story or stock that performed well on its IPO last week.
Michaels Companies (NASDAQ: MIK) sold 27.8 million shares for $17 last Friday. Despite its $3 billion debt load and suffocating covenants, like an inability to raise capital through the debt markets, the stock has performed relatively well. The stock opened at $17 and has since traded within a dollar range, currently sitting around at $17.02.
Related Link: Will Michael's Debt Hurt Its IPO?
ServiceMaster Global (NYSE: SERV) opened Thursday in the shadow of GoPro. Most consumers will recognize some of the everyday residential and commercial service companies under the ServiceMaster umbrella, such as Terminix, American Home Shield, ServiceMaster Clean, Merry Maids and AmeriSpec.
The company offered 35.9 million shares for $17. It performed well the first few days of trading, opening at $17.45 and gently making its way higher. The stock currently trades off its $19.75 high at $18.01, a gain of nearly six percent for IPO investors.
Disclosure: At this time of this writing, the author holds no positions in the mentioned securities.
View Comments and Join the Discussion!
Posted-In: GlobeImmune GoPro Investar IPONews Previews IPOs Trading Ideas Best of Benzinga