Amazon's Smartphone To Complete 'Retail Connection'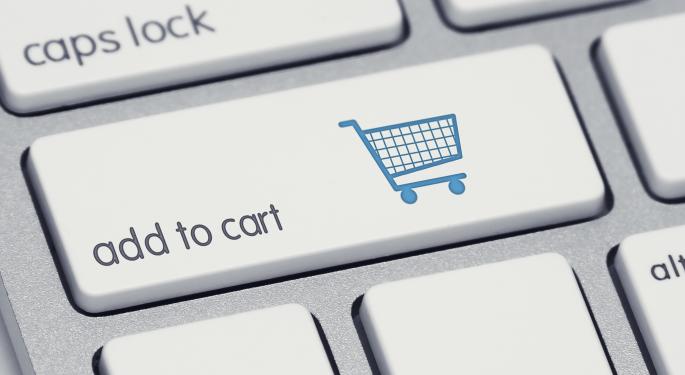 The launch of the long anticipated Amazon (NASDAQ: AMZN) smartphone – expected Wednesday in Seattle – will mark the end of the company's multi-billion dollar march to convince you to click the "buy" button instead of scrolling to another page.
According to The New York Times, the ultimate goal of all that investment of capital, construction of all those warehouses, and the launch of all those devices, including tablets, set-top boxes and now a smartphone, was to create an unbreakable retail connection between Amazon and the public.
With companies like Wal-Mart (NYSE: WMT), eBay (NASDAQ: EBAY), Apple (NASDAQ: AAPL), and Google (NASDAQ: GOOG) (NASDAQ: GOOGL) watching nervously, Amazon has, the newspaper said, set itself up to achieve annual revenue of $100 billion – no small feat in retail. The smartphone is simply the last link in that revenue chain.
Related: Report: Amazon 3D Smartphone Coming in June
Forester Research analyst, James McQuivey was among those who said Amazon has no choice but to launch a smartphone.
McQuivey told The New York Times, "Mobile is asserting not just its utility but its supremacy. If you're Amazon, you're worried you're going to be cut out of the next big interface. So you jump in and make yourself relevant, whether your customer is in the bathroom, the kitchen or the car. You go for broke."
As Forbes noted, reported features in the often-rumored Amazon smartphone make it clear the device would be designed to be more sales machine than communication tool.
Rumored features include an eye-tracking 3D effect, a perfect tool for making products appear more realistic as consumers contemplate making a purchase.
In addition to features, it was expected Amazon would do everything in its power to make the new smartphone available to as many people as possible, including selling it at cost.
Related Link: NHTSA Wants To Regulate Smartphone Map Aids
Forbes echoed others in pointing out that the goal was not to make money, but to achieve market penetration. This would be especially true with the company's estimated 20 million Prime members, who have proven their purchasing loyalty already by paying $99 a year for free second day shipping and a host of other perks designed to keep them on Amazon and clicking that "buy" button.
Yet one more Amazon launch of a product sold at or near cost would be expected to try the patience of Wall Street, which would like to see the company bump up its razor-thin 0.38 percent profit margin.
Entering the smartphone market would not be a slam-dunk. There would be much risk involved. Just ask Google or Microsoft (NASDAQ: MSFT), both of whom have failed to make their smartphones a household name.
On the other hand, with eMarketer predicting consumers will spend almost three hours a day on their smartphones in 2014, Amazon's potential entry into that segment could be a risk worth taking.
At the time of this writing, Jim Probasco had no position in any mentioned securities.
Posted-In: Amazon Apple EBAY Forester Research GoogleWall Street Journal Tech Media Best of Benzinga
View Comments and Join the Discussion!