Flaregames Raises $12 Million To Build Free Games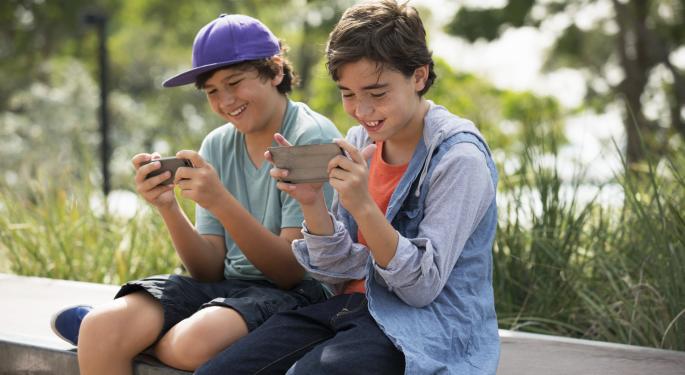 It takes money to make money.
Evidently, it also takes money to build games that consumers can download for free.
Mobile game developer Flaregames recently announced that it has raised €9 million ($12.2 million USD) in a Series B financing round. This is in addition to the €8 million that the company had previously raised.
Related Link: Why Entrepreneurs Should Try To Kill Their Startup Ideas
"We [have been] around for a while now, roughly two years," Klaas Kersting, founder and CEO of Flaregames, told Benzinga. "It took us some time to really prove or deliver hard proof that we are able to build successful games, and that we have a company with a structure that is able to deliver successful games repeatedly. That is something we have achieved now, and now it's time to scale on several sides."
Flaregames is famous for developing the Royal Revolt series. In February 2014, Royal Revolt II was downloaded 1.5 million times during its first 10 days of availability.
Kersting said that he and his team have three ways in which they plan to use the money, starting with the development of bigger projects. Those are riskier and require more capital.
Second, the company wants to scale to marketing, which Kersting said is "basically a cash flow game."
"We need more cash to be more aggressive on the marketing side and keep the company alive until we earn our money back," he said.
Lastly, Flaregames has started working with several unnamed U.S. development teams to work on external projects.
"They are quite big as well," Kersting said of those projects.
Microtransactions
Kersting is a big believer in the free-to-play business model, which provides consumers with access to a game for free.
"It allows everyone to check out the game for free, just have a look," said Kersting. "If they like it, they stay; if they don't, they leave."
Of course, those who stay will either be limited in how often they can play (as in King's Candy Crush Saga) or restricted in some other way. That's where the microtransactions come in. Customers must pay to unlock new characters, weapons, levels, aesthetics, extra lives, etc. Many free-to-play games contain one or more of these microtransaction elements, while others are supported by ads.
"Publishers in the traditional gaming industry, or pay-to-play industry, focus on increasing the presentation of the game as much as possible to get the user to convert to buy the game," Kersting added.
Related Link: Should You Sell Your Startup?
This promo tool is not exclusive to traditional games. There are also free-to-play games that use pre-rendered videos and flashy images to lure unsuspecting players. But Kersting's point is well-taken, especially when game demos are being criticized for being intentionally deceptive.
"On the other hand, in the free-to-play world, we are forced to enhance the gameplay and the fun [to get] people [to] stick around," Kersting added. "Otherwise you won't make any money."
In the end, Kersting said that this makes everybody win, "and this is why I'm a big believer in it."
Disclosure: At the time of this writing, Louis Bedigian had no position in the equities mentioned in this report.
View Comments and Join the Discussion!
Posted-In: Candy Crush Saga comments Flaregames King Klaas KerstingSuccess Stories Startups Tech Best of Benzinga