Finals Shape Up, Ballmer's Buy: Sports Business Wrap For The Week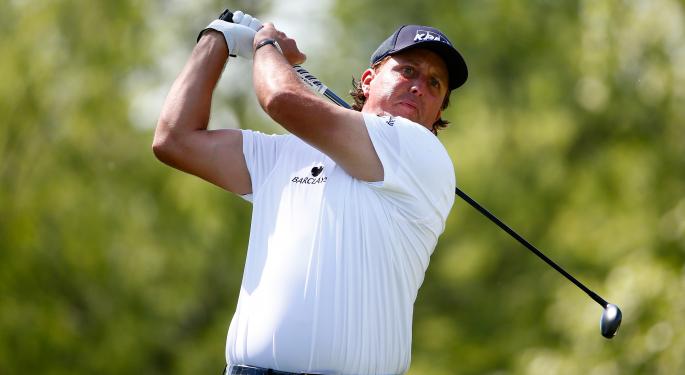 Top Stories
Ballmer Buys Clippers
Former Microsoft CEO Steve Ballmer reached an agreement to purchase the Los Angeles Clippers. His bid of $2 billion is three time larger than any previous sale of an NBA franchise. The sale must still be approved by the NBA Board of Governors.
Donald Sterling was deemed "mentally incapacitated" by a team of experts, which allowed his estranged wife Shelley to go through with the sale. Donald on Friday filed a $1 billion lawsuit against the NBA.
Related: Diamond Dallas Page - From Pro Wrestler To Yoga Entrepreneur
Insider Trading Rocks Lefty
Phil MIckelson has gotten himself in some trouble. As reported by ESPN, a federal official briefed on the investigation told The Associated Press the FBI and SEC are analyzing trades Mickelson and Las Vegas gambler Billy Walters made involving Clorox at the same time activist investor Carl Icahn was attempting to take over the company.
When Icahn's intent became public, the stock price jumped.
The three-time Masters champion maintained his innocence, saying, "Honestly, I've done nothing wrong. I'm not going to walk around any other way."
Who's Watching What?
Both the NBA and NHL Finals are falling into place. The Miami Heat blew out the Indiana Pacers to reach the team's fourth straight Finals appearance; the San Antonio Spurs fought off the Oklahoma City Thunder to set up a rematch of last year's Finals.
The New York Rangers are back in the Stanley Cup Finals for the first time since their emotional 1994 Cup win. The NHL has seen its highest viewership that the first two rounds of the playoffs have drawn on cable since 1994. Some of the league's premier teams have done well, but the NHL is still lagging behind.
On May 18, Game One of the series between the Heat and Pacers drew a 6.1 rating in Los Angeles, compared to the 2.1 rating of the Los Angeles Kings-Chicago Blackhawks contest.
Tweet Of The Week
This was so Made For Twitter MT @byandreachang: Sterling's lawyer just told me, "My belief is he will not sell this team."

— Darren Heitner (@DarrenHeitner) May 29, 2014
Posted-In: Donald Sterling insider trading Los Angeles Clippers NBA New York Rangers NHL Phil MickelsonNews Best of Benzinga
View Comments and Join the Discussion!