Google Joins Netflix In Rating ISP Streaming Quality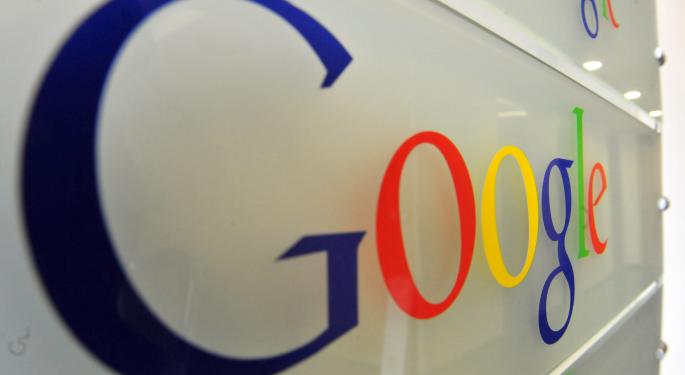 Copying a page from the Netflix (NASDAQ: NFLX) playbook, Google (NASDAQ: GOOG)(NASDAQ: GOOGL) began putting pressure on ISPs on Thursday to provide better streaming of its YouTube videos.
The pressure came from a tool called Video Quality Report designed to measure stream quality on various ISPs, which Google has published in the form of ratings.
In addition to measuring the quality of the stream, the tool measures frequency of buffering, a phenomenon that creates interruptions in the viewing of a video. Netflix has a similar tool called its ISP Speed Index.
Google said it would rate ISPs "HD Verified" if they support 720p or higher streaming without buffering. An "SD Verified" rating goes to ISPs that deliver at least 360p. The lowest quality rating, "Lower Definition," indicates typical resolutions lower than 360p or videos that suffer frequent buffering and load at a slow pace.
Related: Google: 'We Don't Charge For Peering Or Fast Lanes'
Google based the ratings in its Video Quality Report on the minimum speed available for at least 90 percent of the last 30-day period. The company said it would not store or provide individual user data as part of the report.
Netflix's ISP Speed Index included ratings for several countries as opposed to Google's new ratings, which only covered the U.S.
The basic idea behind both systems was to pressure ISPs to deliver streaming content more smoothly and consistently by encouraging comparisons on the part of consumers. In addition, since the Federal Communications Commission began accepting public comment on its revised net neutrality standards, Google and Netflix were likely hoping to add some data to the conversation via its ratings systems.
It made sense for Google and Netflix to go on the offensive with ISPs since Sandvine said they were the two biggest consumers of peak period bandwidth use in North America, according to Variety. Netflix took up 34 percent of the stream in March 2014. Google accounted for 13 percent.
Cooperation between Google and Netflix has grown ever since Netflix found itself paying Comcast for a direct connection to the ISP. Google, which is also an ISP via its Google Fiber network, allowed Netflix inside its system at no charge. Unfortunately, Google Fiber isn't widespread enough to create much disruption for Comcast, Verizon and other major ISPs.
Although Google and Netflix see "no charge" peering as a "win-win" for both sides of the equation, major ISPs like Comcast and Verizon complain that streaming video slows down the network for everyone and that streamers should help pay to build the infrastructure to handle the additional loads.
At the time of this writing, Jim Probasco had no position in any mentioned securities.
Posted-In: Comcast Federal Communications Commission Google Netflix SanvineNews Events Tech Best of Benzinga
View Comments and Join the Discussion!