Chinese Retailer JD.com Set To Begin Trading Thursday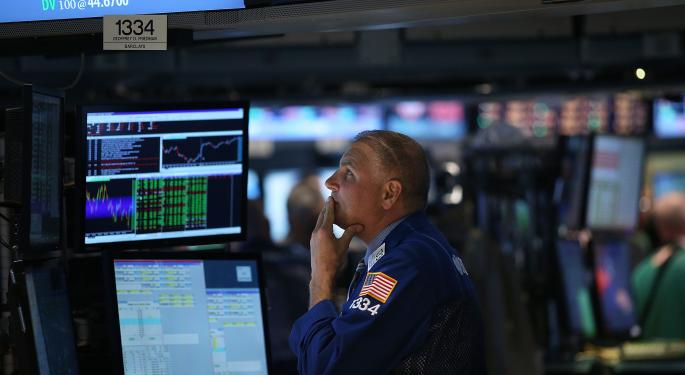 What has 47.4 million active customer accounts, 86 warehouses in 36 cities, 1,620 delivery stations in 495 cities and 24,412 professionally trained delivery staff? Amazon.com, right? Wrong.
Chinese eCommerce direct sales company, JD.com (NASDAQ: JD), priced its massive, 93,685,620 American Depository Share (ADS) initial public offering for $19 per ADS, raking in a whopping $1.8 billion in proceeds.
JD.com has a business model similar to Amazon's, managing inventory and selling to consumers through direct shipments. Despite filling 323 million orders in 2013, up from 65.9 million in 2011, JD.com has been unable to profitably realize any part of its $11 billion in direct sales.
Investors have no worries about the Chinese company's ability to make money, pricing it with a $26 billion valuation or about 2.3 times annual sales, compared to Amazon's 1.9 times sales value.
Investors are looking for exposure to China, which Passport Capital hedge fund manager John Burbank is very vocal about his love for.
Recently, at the 2014 Salt Conference, he said of China, "[China] hasn't had the time to build up all the retail we [US] have."
See also: GoPro Files $100 Million IPO In Preparation For Fundamental Business Shift
The opportunity in China is immense. Total retail sales in China have been booming, growing at a compound annual growth rate (CAGR) over twelve percent.
Even more incredible is that as of 2013, the top twenty retailers accounted for only twelve percent of the total market share, compared to the United States 40 percent.
Of the online direct sales companies, JD.com is the largest in terms of transaction volume as of 2013. Enjoying a 46.5 percent market share as of 2013, JD.com is positioned to leverage its size to take advantage of the country's tremendous growth opportunity.
In preparation of the future, JD.com has invested heavily in logistics. JD.com controls every step of the process from order placement to delivery of goods. The company has 40.2 million stock keeping units (SKU) and grew from 1.5 million SKUs at the end of 2011.
On any given day, the company can process 30 million orders and track over 1.5 billion SKUs.
Handling the multitude of orders is the company's own fulfillment infrastructure and "last-mile delivery network, staffed by our own employees," which has allowed JD.com to, "deliver the majority of the orders directly to customers ourselves, over 70 percent of which were delivered on the day the order was placed or the day after."
Proceeds of the offering will be used almost entirely for growing the current process through infrastructure expansion. According to the filing, "$1 billion to $1.2 billion over the next three years [will be used] to expand our fulfillment infrastructure by acquiring land use rights, building new warehouses and purchasing vehicles for shipping and delivery."
JD.com sees its strengths as being a leader in China's eCommerce direct sales market, providing customers with authentic products at competitive prices.
A major component of future growth is the company's ability to increase their active customer accounts and maintain a loyal consumer base. It believes business growth depends on, "our ability to provide [a] superior customer experience."
View Comments and Join the Discussion!
Posted-In: John Burbank Passport CapitalNews IPOs Hot Best of Benzinga