Have Apple And Google Kissed And Made Up?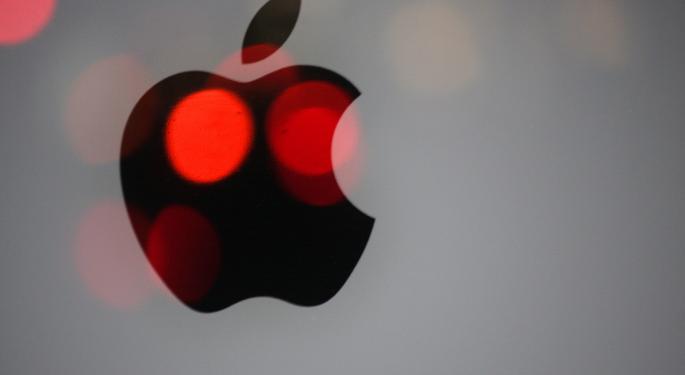 Apple (NASDAQ: AAPL) and Google (NASDAQ: GOOG) have agreed to drop all lawsuits between the two companies in an agreement that covers patent litigation involving Google's Motorola unit, The Wall Street Journal reported Friday.
For those hoping Friday's agreement signaled the beginning of the end of costly tech-related patent litigation, however, not so fast. Bloomberg reported that the deal does not affect Apple's ongoing legal troubles with Samsung.
Google was not an original party to the legal action between Apple and Motorola. That began in 2010 when Motorola filed suit against Apple, claiming it had infringed Motorola patents, including one having to do with how cell phones operate on a 3G network.
Related: Does Pinterest Want To Replace Google Search With Guided Search?
Apple countersued and the lawsuit race was one. Google bought out Motorola Mobility in 2012 for $12.5 billion and inherited the lawsuits along with a portfolio of thousands of Motorola patents.
Google bought Motorola Mobility in the first place in order to use the patents to defend its Android OS from intellectual-property claims by Apple, Microsoft and other companies. Google sold Motorola (minus the patents) to Lenovo earlier this year.
Prior to Friday's truce, Apple and Google were involved in about 20 lawsuits against each other in the U.S. and Germany. In a joint statement, the two companies said they would work together in "some areas of patent reform," but that the agreement did not include licensing of each other's patents.
In fact, Santa Clara University School of Law professor, Brian Love told Bloomberg, "This could signal a new strategy on Apple's part to focus its litigation efforts even more squarely on Samsung, which is by far the largest Android phone manufacturer."
Conversely, Google's sale of Motorola to Lenovo was thought to potentially soften Apple's stance against the search giant.
Google may have also been eager to settle the spat as a show of good faith. This was especially important given the fact regulators had shown displeasure with Google over the Motorola acquisition in the first place – mostly having to do with concern about patent abuse.
Following the issuing of the joint statement, Michael Risch, law professor at Villanova told Bloomberg, "It's largely symbolic. Motorola isn't as big of a competitor anymore," adding that Apple wasn't as concerned about that company as Samsung.
"When they decide to drop everything with Samsung," Risch said, "then we'll be talking."
At the time of this writing, Jim Probasco had no position in any mentioned securities.
Posted-In: Android Apple Google Lenovo Microsoft MotorolaTech Media Best of Benzinga
View Comments and Join the Discussion!