Google Reportedly About To Seal Deal To Acquire Twitch For $1 Billion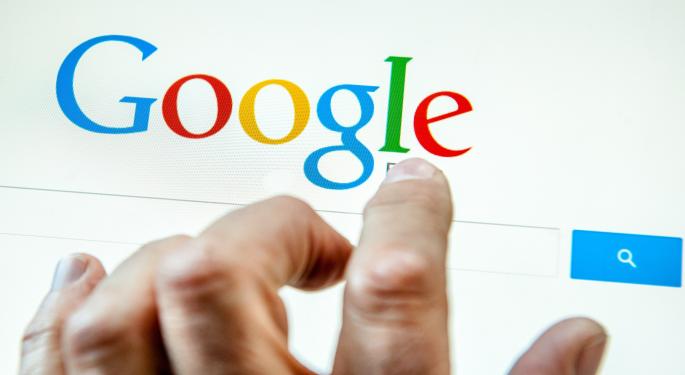 According to sources who spoke with the The Verge Sunday, video game streaming startup Twitch was set to be acquired by Google (NASDAQ: GOOG)(NASDAQ: GOOGL) for $1 billion following multiple offers that included Microsoft (NASDAQ: MSFT) and others.
For Google, Twitch would represent a big add to its YouTube video division. Although YouTube has its own live-streaming service that includes games, Twitch laid claim to 45 million unique monthly visitors in February, well above YouTube's video game streaming numbers according to The Wall Street Journal.
However, Wall Street Journal sources indicated that the deal wasn't imminent and that Twitch had considered raising funding on its own instead of selling the company to a buyer.
Related: Google Updates Search To Version 4.0, Including 'Siri-like' Voice Search
One of the most attractive features of Twitch was the fact that gamers were willing to spend hours at a time viewing live gaming videos according to Mark Fisher, vice president of business development for Qwilt.
Fisher told The Wall Street Journal that YouTube doesn't "have the engagement, and engagement is what drives advertising."
The potential $1 billion all-cash deal to acquire Twitch would be the biggest ever for Google's YouTube. Google acquired YouTube in 2006 for $1.65 billion.
U.S. Justice Department regulators could challenge the deal – especially given the fact YouTube was the clear #1 Internet video platform and acquisition of Twitch could be seen as anti-competitive.
Variety reported that in March of this year, Twitch had 1.35 percent of all downstream bandwidth in North America. That was three times the bandwidth Twitch had last fall, according to Sandvine.
Related: What's Next For Net Neutrality?
Microsoft, which had made an unsuccessful bid for Twitch, became an also-ran after Twitch concluded that Google and YouTube would make a "better fit" according to a source who spoke with The Verge.
According to that source, even had Microsoft offered a billion dollars, Twitch would have gone with Google/YouTube, primarily because YouTube's online presence would have aligned better with Twitch's long-term goals – especially with regard to streaming video.
It was not known whether Twitch would remain independent under reported Google ownership or be folded into YouTube.
Justin.TV co-founders, Justin Kan and Emmett Shear started Twitch in 2011. Spokespersons for both Google/YouTube and Twitch had no official comment on the reported deal.
At the time of this writing, Jim Probasco had no position in any mentioned securities.
View Comments and Join the Discussion!
Posted-In: Google Justice Department Microsoft TwitchNews Rumors Events Media Best of Benzinga