Comcast's Proposed Data Cap Could Impact Cord-Cutters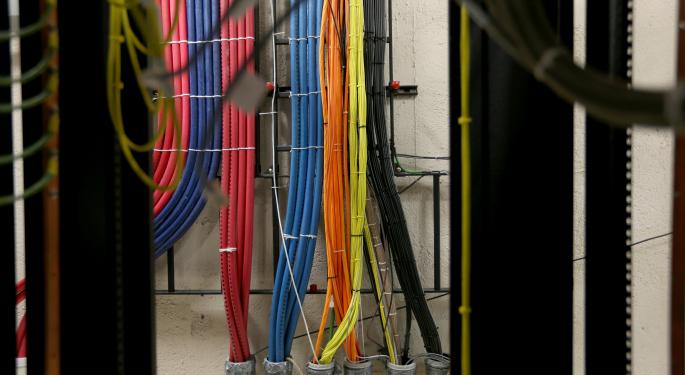 Comcast (NASDAQ: CMCSA) said Wednesday that it could begin capping monthly data for all customers within the next five years.
Cord-cutters, consumers who give up cable and satellite subscriptions for less expensive streaming options, use a lot of data. All of this points to a potential problem for that segment of the population.
According to The Verge, Comcast executive, David Cohen, at a media summit in New York said he expected the company to move entirely to a "usage-based billing model" in the next five years. Cohen did say that most customers wouldn't go over their monthly allotment.
However, what about those who stream a lot of content –- the so called "cord-cutters?"
Related: Does The Drop In Cable Subscriptions Mean The Streaming Revolution Has Begun?
Re/Code reported research by broadband networking company Sandvine that indicated the average cord-cutter used 212GB of data per month. Meanwhile, the average (non-cord cutting) broadband user went through only about 29GB per month.
At the media summit Cohen said, "… we will always want to set the basic level of usage at a sufficiently high level that the vast majority of our customers are not implicated by the usage-based billing plan. And that number may be 350 — that may be 350 gig a month today, it might be 500 gig a month in five years, but it will never — I don't think we will want to be in a model where it is fully variablized and 80 percent of our customers are implicated by usage-based billing and are all buying different packets of usage."
The top five percent of online video viewers, however, average 328GB per month in broadband data usage –- lightly above the current Comcast cap of 300GB in Alabama, Georgia, Kentucky, Maine, Mississippi, Tennessee and South Carolina.
Moreover, usage should only go up as more providers begin streaming 4K content in the future.
There was one caveat to Sandvine's data about cord-cutters. The company had no way of knowing if the top broadband users actually were cord-cutters who received the majority of their entertainment programming by streaming it. Sandvine merely assumed such was the case.
What was clear was that broadband providers were moving toward a system of data caps and those who use broadband to stream a majority of their entertainment content would likely have to pay more for the amount of data they use in the future.
At the time of this writing, Jim Probasco had no position in any mentioned securities.
View Comments and Join the Discussion!
Posted-In: Comcast cord-cutters cord-cutting David Cohen SandvineEvents Tech Media Best of Benzinga