Should Startups File Patents Or Stick To Trade Secrets?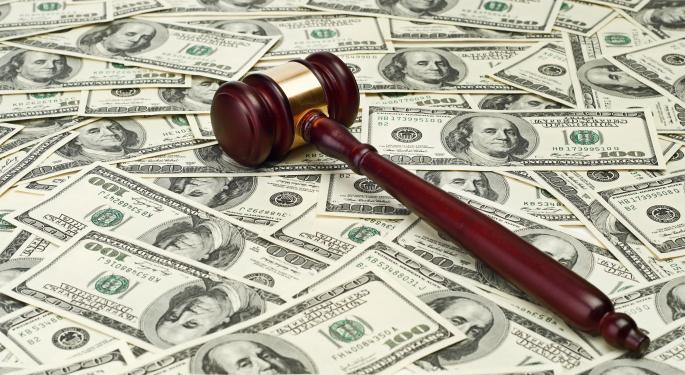 Trade secrets have protected the Coke (NYSE: KO) formula for generations, but is this an appropriate path for startups?
One prominent company, SpaceX, has already chosen to keep trade secrets over patents, fearing that the latter would provide Chinese competitors with too much info.
"We have essentially no patents in SpaceX," Elon Musk, founder, CEO and Chief Designer of SpaceX, told Wired in October 2012. "Our primary long-term competition is in China—if we published patents, it would be farcical, because the Chinese would just use them as a recipe book."
Should other entrepreneurs follow Musk's lead?
Related: Is Elon Musk's SpaceX Protected Without Patents?
"The constitutional point of patents is that you describe in complete detail to the world how your invention works so that everyone can learn from it," Geoff Cohen, a computer scientist at Elysium Digital (a litigation consulting company), told Benzinga. "They read it and they learn from it."
Cohen (who has worked on a number of high-profile patent cases), said that patent holders benefit in one important way: by allowing others to learn from their inventions, they are granted a monopoly on the idea for 20 years.
"Then it belongs to everyone, which is supposed to increase the rate of innovation, in contrast to a world where everything was held secret," said Cohen. "If everything was held secret, no one would ever learn from anything."
Many of the larger tech companies -- such as Google and Microsoft -- have massive collections of patents. Some are born within a company's R&D department, while others are purchased from other firms.
In April 2012, Microsoft paid $1.1 billion to purchase several hundred patents from AOL. Two weeks later, Microsoft sold some of those patents to Facebook for $550 million.
Google paid billions of dollars to acquire Motorola Mobility -- mostly to gain control of the company's patent portfolio.
If the biggest and brightest tech companies are arming their legal defenses with patents, startups might be tempted to do the same.
"Having your own patents is no defense against infringement," said Cohen. "You don't have to file a patent to establish priority, you just need to describe it publicly. If you describe it in enough detail in your documentation, that's prior art as well."
Disclosure: At the time of this writing, Louis Bedigian had no position in the equities mentioned in this report.
Posted-In: comments Elon Musk Elysium Digital Geoff Cohen GoogleLegal Startups Tech Best of Benzinga
View Comments and Join the Discussion!