Google Updates Search To Version 4.0, Including 'Siri-like' Voice Search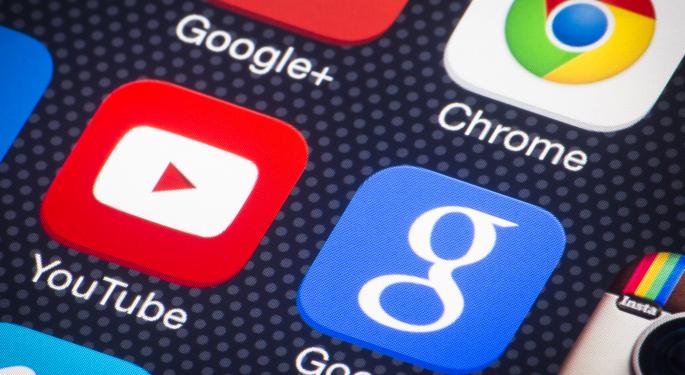 Google's (NASDAQ: GOOG) new 4.0 version of its iOS search app now comes with a number of new features, according to 9to5 Mac.
For starters, the app recognizes voice search "cues" and can participate in conversational input similar to the way Apple's Siri works.
One example regarding version 4.0 given by Google was that you could ask, "What's the weather like?" then follow up with, "How about this weekend?" The software would recognize that the second question refers to the first and provide an appropriate response.
The app, which is powered by Google Now, also has the capacity to alert users to new articles on topics of interest to them. Google Now algorithms help the app learn users favorite writers, blogs, subjects and more so that alerts they receive are more focused and less random.
Other changes include a faster load time, cricket scores (for those with strong interest in the sport) and an updated images search function. Google Search for iOS is available for free at the App Store.
Related: Google Maps Integrates Uber, Lane Guidance And Others Major Updates
The big change in a nutshell, according to Search Engine Journal, was the integration of Google Now with Google Search for iOS, something Android users have loved for some time now.
Google Now also integrates with Gmail and will note important dates that arrive or are mentioned in messages. An example would be if a user booked a flight resulting in a confirmation email, Google Now would record the confirmation details and alert them when the date and time of their flight are near.
Google Now notifications that become annoying – perhaps because a user looked a topic up one time, but don't have any more curiosity about it – can be turned off. This is another lesson learned on the Android side.
The update follows other unique features recently added to Google Now for Android, such as remembering where users parked their cars. What's special about that new Google Now feature is the fact it isn't a standalone piece of software that has to be activated.
Unfortunately for iOS users - even with version 4.0 - this feature relies on Google's Activity Recognition system, which requires deep access to the underlying platform, something Apple does not allow.
At the time of this writing, Jim Probasco had no position in any mentioned securities.
View Comments and Join the Discussion!
Posted-In: Android App Store Apple Gmail Google Google NowEvents Tech Best of Benzinga