Sources: Apple Set To Offer iPad Multitasking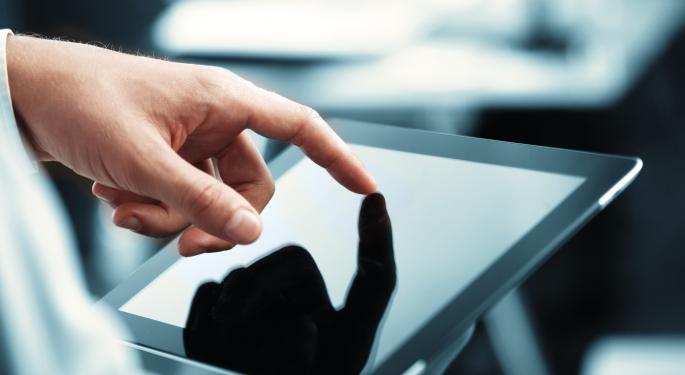 According to 9to5 Mac, Apple's (NASDAQ: AAPL) upcoming iOS 8 will offer split-screen multitasking similar to that on Microsoft's Surface tablet series.
Sources told the website the feature would allow users to run and interact with two iPad applications at once, including the ability to drag content such as text, images and video from one app to another.
Microsoft's Surface lineup currently has a "snap" multitasking feature that lets consumers place multiple apps on the screen at the same time. Adding such ability to iOS would be seen as a positive response to requests from Apple users who have long asked for such a feature.
Related: Apple Issuing More Bonds to Fund Increased Buyback
As Microsoft continues its push to make the Surface a replacement for laptops, Apple's multitasking move could up the ante when it comes to tablet productivity. The recent addition of Microsoft Office for iPad, which snagged 27 million downloads as of Monday, does not hurt Apple's cause either.
The ability to multitask and share content could also signal that Apple was finally on board with "XPC" support in iOS. This would mean app developers could design App Store apps that share content, according to 9to5 Mac.
Sources indicated the multitask feature in iOS 8 would be optimized for the 9.7-inch iPad and it was not clear whether the feature would even work on smaller iPad devices. It was also suggested the feature would only work in landscape mode.
Speculation about a jumbo (larger-screen) iPad was also heightened by the multitasking rumor. Apple has been working on a late 2014 or 2015 launch for a larger iPad.
Other features that could be included in iOS 8 were a Healthbook app for the iPhone that would connect to medical and fitness devices, as well as improvements in the iCloud infrastructure. Also rumored, a public transit routing feature for the Maps app.
All this speculation came with the usual caveats reported by PCWorld and others.
First, the rumors about iOS multitasking may or may not be true. The features could be restricted to Apple apps only – at least for now.
Alternatively, users might have to wait for iOS 8.1 or later for true "XPC" support. However, given the potential multitasking and "snap" has for enterprise use, it is not likely Apple will ignore such an important feature for long.
Apple's upcoming Worldwide Developer Conference June 2 in San Francisco, seems like the perfect time and place to unveil iOS 8 and perhaps even a new iPad or two, according to PCWorld.
At the time of this writing, Jim Probasco had no position in any mentioned securities.
View Comments and Join the Discussion!
Posted-In: Apple Apps Store Healthbook iCloudRumors Events Tech Media Best of Benzinga