Crowdfunding Sites Make It Easier To Raise Capital, But Does It Pay Off?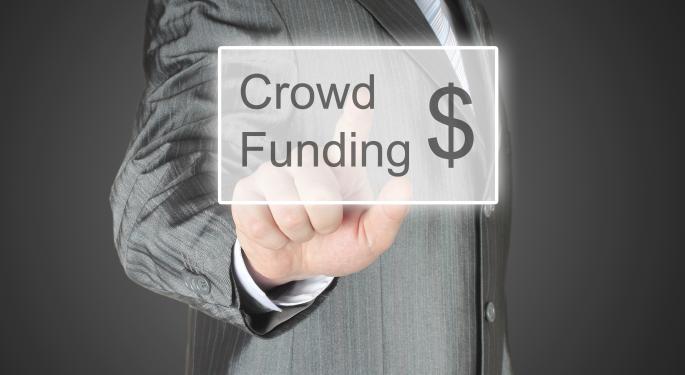 More and more startups are turning to crowdfunding sites for additional capital. In some cases it may be their only source of capital.
AngelList, a platform for startups that was created by the people behind Venture Hacks, has already helped new companies raise more than $19 million this month.
FundersClub, another platform, has also helped dozens of firms get the capital they need to grow.
Garrett Johnson, co-founder of SendHub (a Web- and mobile-based phone system), used both platforms to bolster his startup. He also enlisted in the help of Y Combinator and 500 Startups.
Related: SendHub's Innovative BYOD Service Could Put Its Competitors Out Of Business
"[YC and 500 Startups] provide incredible support," Johnson told Benzinga. "We've raised just under $7.2 million. That's our Seed and our Series A."
"We raised that from a range of great investors, both angels and institutions. Going through Y Combinator gave us a lot of momentum to get introductions to investors and to effectively get access to the capital that we needed to grow our business."
Nearly $1 million of that capital came from AngelList and FundersClub.
"A year ago this was not legally possible because of the structure of government law," said Johnson. "That has now changed. Technology and access to [capital] is nearly ubiquitous for people who are in Silicon Valley. If they're somewhere else in the U.S. or around the world, these platforms are now available."
Crowdfunding may not be for everyone. It seems to be paying off for SendHub, however, and Johnson is a big supporter of the concept.
That said, funding (and where it comes from) is only a small part of the startup puzzle. Entrepreneurs need to start by developing a great product before they can bring it to prospective investors or customers.
"Focus on building a product that you're passionate about and start getting market feedback as early as possible," said Johnson. "There's nothing like market validation. Customers tell you what they love and what they hate to shape the direction of your product."
At SendHub, Johnson's goal is to "make communication for business as easy and intuitive as possible."
Disclosure: At the time of this writing, Louis Bedigian had no position in the equities mentioned in this report.
Posted-In: 500 Startups AngelList crowdfunding FundersClubSuccess Stories Startups Tech Interview Best of Benzinga
View Comments and Join the Discussion!