Web Giants Sign Net Neutrality Letter, But Apple Is MIA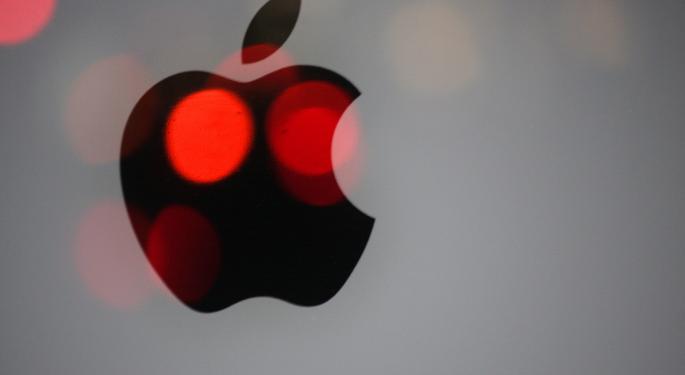 Google, Facebook, Microsoft, even Amazon (NASDAQ: AMZN), all joined a large number of tech companies and others in sending a letter to the Federal Communications Commission in support of net neutrality.
Missing in action from the letter was one big tech company – Apple (NASDAQ: AAPL).
The letter opposed a recent FCC proposal that would allow (what the companies view as) discrimination against some entities at the expense of others, according to The Verge. All told, nearly 150 entities signed the letter.
The FCC proposal would reportedly move away from treating the Internet as a utility and allow some companies to pay Internet Service Providers more for higher priority and speedier access.
Related: The End Of Net Neutrality, Or A New Attempt At Fairness?
The letter to the FCC read in part, "According to recent news reports, the Commission intends to propose rules that would enable phone and cable Internet service providers to discriminate both technically and financially against Internet companies and to impose new tolls on them. If these reports are correct, this represents a grave threat to the Internet."
While it's not known why Apple didn't sign the letter, 9to5 Mac opined it's possible that the company would issue its own statement later.
Apple's initial silence on the subject of net neutrality was made more curious by a Wall Street Journal report in March that Apple was engaged in talks with Comcast to build a new TV service that would run on an Apple device using Comcast's cable infrastructure to avoid Internet slow-downs. If true, this would be seen by some as a violation of net neutrality itself.
Meanwhile, Amazon was a signatory to the letter. Amazon, which normally does not take a public position on political topics, agreed with others who saw the FCC's proposal to divide the Internet into a combination of fast (for a price) and slow lanes as an attempt to deconstruct the concept of net neutrality.
According to Gigaom, other notable tech companies besides Apple also failed to sign the letter. Some of them, of course, could decide to join in later, either based on pressure from the original signers or even as the result of public pressure from consumers and stockholders.
FCC spokesman Neil Grace told the Huffington Post that FCC Chairman Tom Wheeler did not plan to delay a May 15 vote on the new rules.
Grace said, "Moving forward will allow the American people to review and comment on the proposed plan without delay, and bring us one step closer to putting rules on the books to protect consumers and entrepreneurs online."
At the time of this writing, Jim Probasco had no position in any mentioned securities.
Posted-In: Amazon Apple ComcastNews Wall Street Journal Events Tech Media Best of Benzinga
View Comments and Join the Discussion!