Google Maps Integrates Uber, Lane Guidance And Others Major Updates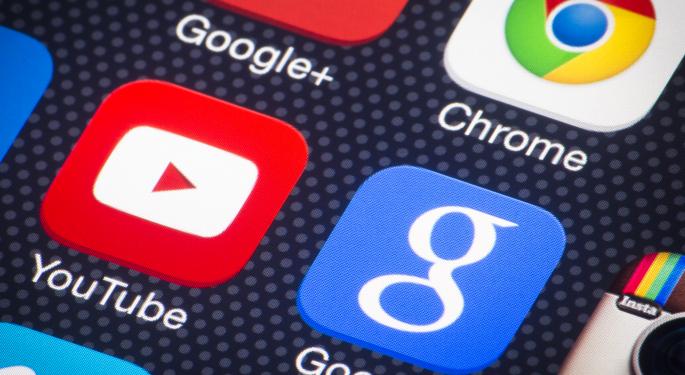 It may seem like a minor improvement – until you find yourself in traffic half a mile from your exit with a choice of three lanes and no idea which one would get you off the freeway headed in the right direction. At that point, lane guidance by Google (NASDAQ: GOOG) Maps could become a major update.
In a blog post, Google said its new Google Maps app includes lane guidance and much more, including improved offline maps and integration with Uber.
Lane Guidance
By combining voice guidance and step-by-step navigation, Google Maps now suggests the best lane option for the user based on their destination. The system works extensively in the U.S., on highways in Canada and on non-highway roads in Japan.
Related: Google Glass Is Going To Work
Better Offline Maps
Before departing on a trip, users can now search for an area, tap on the place sheet for that area and then "Save map to use offline." The "Save map" feature isn't available everywhere.
Later, to access the map, users can do so from their profile icon in the top right corner of the map app.
Uber Integration
For consumers who use the Uber app, Google Maps is now integrated. This means users can compare Uber options with transit and walking directions contained in Google Maps. If trains, for example, were running late or the walk takes longer than first thought, this feature could be useful since all the user has to do is tap the Uber option to launch that app.
Uber integration is not surprising, given Google's investment in the company, but its usefulness would certainly depend on the number of Google Maps users who also use Uber. There are, as The Verge pointed out, a number of other taxi and ride share options in most major cities.
Improved Transit And Place Information
Other improvements include the ability to search for the last available train under transit options and to filter restaurant, bar and hotel searches on a host of different categories. These include opening hours, price and even rating.
Both the "last available train" and "opening hours" (for restaurants) options could be particularly helpful if a user found themselves in a new city and wanted to avoid either inconvenience.
Is It Better Or Bloated?
Some Google Maps users have already complained that the software has become too large and cumbersome. For example, many people have no use for Uber integration and would prefer the option of disabling that feature.
However, as Google continues to try to attract more users to its various platforms, additional features are likely to be added to all things Google.
At the time of this writing, Jim Probasco had no position in any mentioned securities.
View Comments and Join the Discussion!
Posted-In: Google Google Maps UberNews Events Tech Media Best of Benzinga