Twitter, As A Social Media Platform, Isn't Dying Just Yet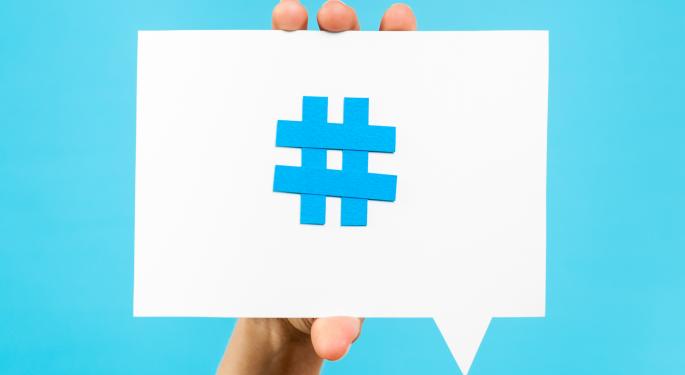 The pending demise of Twitter (NYSE: TWTR), based on comparing it to Facebook (NASDAQ: FB) is an "apples and oranges" comparison according to Slate. Strangely, Slate said, it is precisely that comparison that has led to the entire "Twitter is dying" movement.
The number of Twitter users who log on and the number of timelines they viewed, even though those numbers have been growing, have been offered as proof of the platform's slow but certain death spiral.
Therein lies the rub. Slate said Twitter was not – as many claim – a social network like Facebook. It is, instead, a social media platform. Those two entities are quite different.
Social networks like Facebook connect people. Media platforms connect publishers with the public. The primary difference has to do with reciprocity. People who connect on Facebook have reciprocal relationships – posts, comments, more posts, more comments and so forth.
Related: Twitter's 'Spin' On Q1 Earnings May Not Be Enough
With Twitter, a post is published and read by many users and there is rarely a relationship, let alone a reciprocal relationship among all those people. A tweet, in other words, is similar to a segment (140 characters worth) on the evening news. A Facebook post is more of a conversation.
Even though Wall Street does not apparently understand, Twitter gets the difference. As a result, its acquisition of mobile advertising platform, MoPub, has allowed the company to make money on ads that appear outside of Twitter on third-party apps.
The numbers are not insignificant. According to Twitter, it can reach a billion iOS and Android users via MoPub even though it has only 255 million active users.
That is not to say monthly active users and engagement are not important. As Stratechery opines, the company's slow growth – which it said was the result of not knowing what its market was – has been a real problem.
The Atlantic was more blunt. In A Eulogy for Twitter the magazine said, "Twitter is entering its twilight." The premise of the Atlantic article, however, had more to do with the social network aspect than the news platform concept.
The Washington Post noted that rumors about the death of Twitter had been around since 2009. Facebook death rumors started surfacing in 2007. It might point to nothing more significant than the fact that the continued existence of any technology platform has always been questioned.
Whether Twitter would survive might ultimately depend on how successful it became at selling its true identity, as opposed to what others thought it was.
At the time of this writing, Jim Probasco had no position in any mentioned securities.
Posted-In: Android Facebook iOS MoPub twitterNews Events Media Best of Benzinga
View Comments and Join the Discussion!