Doug Kass On Bubbles, Forecasting, Social Media And More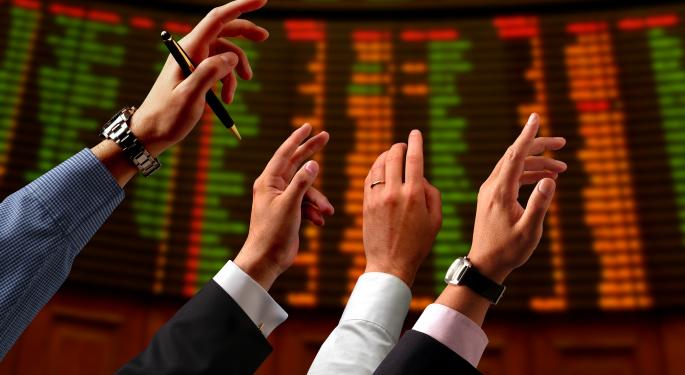 Legendary hedge fund manager Doug Kass joined the Benzinga crew on PreMarket Prep this week to share his views on just about everything.
During the interview, Kass explained why social media is his least favorite sector.
"I think the entire social media sector, we're gonna look back and most of these stocks will decline by between 50 and 70 percent," he said.
That may be his least favorite sector, but it is not the only one that could be in a bubble.
"I would say there are eight or nine bubbles or excessive valuations, depending upon your view," said Kass. "The most obvious bubble is the IPO market, where more than 75 percent of the IPOs brought to market haven't been profitable."
Kass believes that the growth of Tesla (NASDAQ: TSLA) -- one of his favorite shorts -- shows how the bubble has been embraced by some investors.
Related: Important Trading Lessons From Tradespoon Founder Vlad Karpel
He also sees a bubble in the belief that the Fed's QE policy is "sufficient by itself to generate a self-sustaining economic recovery."
"There's a bubble in credit," he continued. "When Spanish and Italian yields converge with U.S. yields, you know we have a strange situation. When Greece is able to sell bonds at the rate they recently did about three weeks ago, there's a problem."
Lastly, Kass said that there is a bubble in buybacks.
"Goldman Sachs reports that in March of this year, it was the busiest March on record with nearly $75 billion in buyback authorizations," said Kass. "For the first quarter we saw almost 300 authorizations for the total value of nearly $200 billion. We're now on pace for over $700 billion in authorizations for this year. That's the second most ever behind 2007, which was the market top. We all know that corporations typically buy high and sell low. The last time we saw this rush to buy was 2007, the year the market peaked."
Good Forecasting Doesn't Mean You're Smart
Kass summed up his views on forecasting by reciting one of his favorite quotes: "A good forecaster is not smarter than everyone else, he merely has his ignorance better organized."
The quote's author is unknown, but its message is clear.
"Forecasting perspective market levels out 12 months or more is an imprecise art form," said Kass. "To me, it requires probabilistic decision making using imperfect information about an inherently unknowable future. When you start going out over 12 months, it's more a function of one philosophy than an investment prediction."
Related: Apple Pioneered A Popular Tax Loophole Strategy And Saved Billions
Is The Market Rigged?
Kass did not beat around the bush when asked if the market is rigged.
"The market is rigged," he said. "The word 'rigged,' if you go to the Western dictionary, basically implies that the players are playing on an uneven and non-level playing field, and that is the case. The recent purchase by Bill Ackman (Pershing Square) of Allergan stock is another example of how the market is rigged. What this is serving to do is to alienate and disaffect the retail investor to the game."
When investors see this sort of volatility and rigging (and a flash crash that is still unexplained), Kass said that it "turns them off" to the markets.
Disclosure: At the time of this writing, Louis Bedigian had no position in the equities mentioned in this report.
Posted-In: AllerganNews Short Ideas Economics Federal Reserve Personal Finance Trading Ideas Interview Best of Benzinga
View Comments and Join the Discussion!