Big Tech Companies Defy Government By Disclosing Data Demands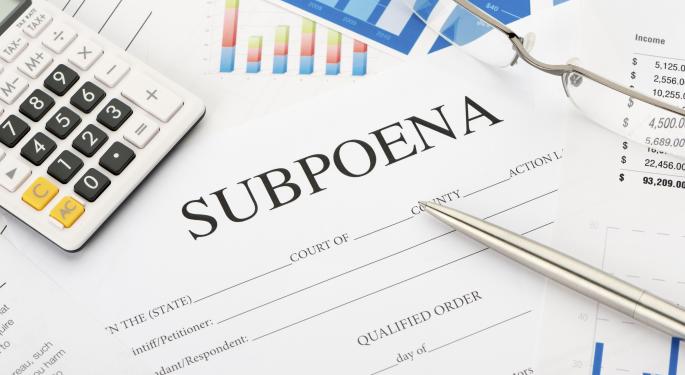 In the, "sad but true" category, dealing with government is now considered bad for business especially if you're a large, well-known tech company.
According to a Washington Post story, Apple, (NASDAQ: AAPL) Facebook, Microsoft, and Google are updating their privacy policies to say that users will be notified anytime certain requests for data are filed with the companies.
Government officials believe that notifying people being investigated puts others in danger. Justice Department spokesman Peter Carr told the Washington Post, "These risks of endangering life, risking destruction of evidence, or allowing suspects to flee or intimidate witnesses are not merely hypothetical, but unfortunately routine."
Related: Are Traffic Lights a Cyber-Security Issue?
Companies have found, however, that routine disclosures of these requests leads the government to make fewer data demands, suggesting the governments' requests are excessive.
The disclosure policy doesn't apply to all Government data demands.
Before responding to requests that come as part of a normal subpoena, the companies will notify the person in question, giving them a chance to fight the request in court. However, any request coming with a gag order from a judge or other legal authority, along with certain FBI and international court requests that require the companies not to leak the information, will be honored without notice to the consumer.
Courts have ruled that government agencies can meet legal criteria by notifying the providers of Internet services of data requests instead of the affected customers but big tech companies disagree.
The Snowden Connection
Why are the country's tech giants defying government demands for secrecy? Because blind obedience is bad for business.
The United States still hasn't recovered from the Edward Snowden revelations that painted the picture of the National Security Agency as a rogue body operating outside of known United States and international law.
In one of the most notable revelations, Snowden revealed documents that showed the NSA spying on German chancellor, Angela Merkel. This, and the many other revelations, made the government data collection practices the subject of much criticism.
Big tech companies were brought into the controversy after reports surfaced that various government bodies routinely ask for private citizens' data. Companies like Facebook and Apple asked courts to allow them to disclose these requests.
Struggling to move past the controversy, President Obama loosened a gag order that kept tech companies from the releasing the information.
Not only do major companies not want a bad reputation, privacy represents a new battleground. Companies can now compete to be the company that protects its customers' privacy more than others. Apple will automatically notify its customers of requests starting later this month according to a company spokeswoman.
Disclosure: At the time of this writing, Tim Parker was long Apple.
Posted-In: Apple Edward Snowden Facebook Google MicrosoftNews Legal Tech Best of Benzinga
View Comments and Join the Discussion!