What You Probably Don't Know About Google's 'Silver' Program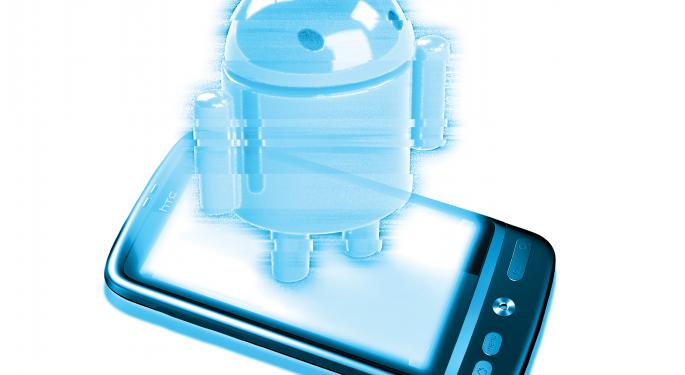 You may have heard of Google's (NASDAQ: GOOG) so-called 'Silver' program.
Reportedly, Silver is intended to improve customer support for Android devices. And according to the technology business news website The Information (subscription required), there's more. A lot more.
Google's master plan, The Information said, was to gain control over the Android ecosystem and build a Nexus-style program that would reach a much wider consumer audience -- through partnerships with carriers and OEMs.
Initially, OEMs that do not currently make up a huge segment of the Android market would be targeted for Silver. These include LG and Motorola.
Others, like Samsung (OTC: SSNLF), HTC, and Sony (NYSE: SNE) would probably be left alone at first, since they all have huge investments in their own programs and hardware features and would be more difficult to switch over.
Related: Google Driverless Car Getting Smarter About City Driving
The report from The Information suggested the Silver program would launch sometime in 2015 – at least in the U.S., Germany, and Japan.
Silver would reportedly entirely replace the Nexus program. The net effect of Google's move would be to subsidize the development and marketing costs of hardware partners. As much as $1 billion would be spent on ad campaigns designed to promote Silver devices. This could also include incentives in the form of indirect payments.
The subsidy would come at heavy cost to its partners -- loss of control. Google would require partners to pre-install only a limited number of non-Google apps on their devices. It could also require non-Google apps be easily removable by end users.
Silver devices would get more frequent and timely Android updates, as further incentive for carriers and OEMs to promote them and help make Google the go-to provider in Android world.
The report even indicated that some hardware features, such as waterproofing, would also be Silver-oriented.
Although they might arrive late to the 'Silver' celebration, HTC and Samsung have already bought into Google's takeover plan to some extent with their flagship smartphones, which feature 'Powered by Android' boot up animation screens on the HTC One and Samsung Galaxy S5.
Google has also reportedly held talks with Samsung, in which the company tried to discourage Samsung from installing customized software on its Android phones and devices.
One unanswered question, now that Google has apparently decided to try to take over the high-end segment of the Android market, is what will happen to the middle?
At the time of this writing, Jim Probasco had no position in any mentioned securities.
View Comments and Join the Discussion!
Posted-In: Android Google HTC HTC OneNews Events Tech Media Best of Benzinga