Why Gogo Plunged 25 Percent In After Hours Trading Monday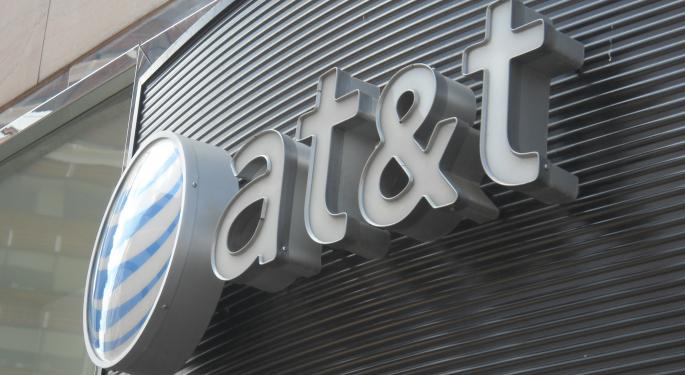 If you're long Gogo (NASDAQ: GOGO) you were shocked to see the stock plunge more than 25 percent after hours Monday. Investors ran as fast as they could once the surprise announcement hit: a telecommunications behemoth will move into Gogo's territory.
AT&T (NYSE: T) announced Monday afternoon that it plans to get into the in-flight connectivity service. In late 2015, the company plans to launch a service that directly competes with Gogo's in-flight Internet service.
"Everyone wants access to high-speed, reliable mobile Internet wherever they are, including at 35,000 feet," AT&T said in a statement. "We are building on AT&T's significant strengths to develop in-flight connectivity technology unlike any other that exists today, based on 4G LTE standards."
Related: What Does the Future of the World Look Like? Americans Weigh In
AT&T will build out air-to-ground technology that should come at no significant expense to the company. Commenting on costs, the company said, it "does not expect additional capital expenditures required for this initiative to be material, nor will it have any impact on the company's previously-announced financial guidance."
But is the news so bad that Gogo should lose 25 percent of its market cap in a couple of hours? Gogo CEO Michael Small doesn't think so. Small sees AT&T's move as validation that the market is big and only in the early stages of development with big opportunities to come. Small told Re/code, "It's kind of remarkable the opportunity is so exciting it is attracting the largest companies in the market."
He continued by touting Gogo's 20 years of experience in the space making it a "tough competitor in the business."
Possibly most notable, Small said that the company has a 10 year exclusive deal with many of its airline customers and once those deals expire, he expects to keep their business.
AT&T gave no official indication of pricing or a rollout date but will offer options for commercial aircraft and business planes.
Global Eagle Entertainment, the company that powers Southwest's in-flight Wi-Fi, said, "While AT&T's plan appears to be to build a domestic Air-To-Ground based product, Global Eagle remains focused on marketing satellite-based services to the fastest growing markets outside the U.S…."
Gogo IPOed in June of last year, falling about six percent its first day. Since then, the stock has soared in value. Shares rose from an initial price of $17 to near $35 only to retreat to Monday's close of $18.38. In early trading Tuesday, the stock regained some of its losses—down 18 percent in the premarkets implying an open around $15—about 12 percent below its IPO price.
Disclosure: At the time of this writing, Tim Parker had no position in the companies mentioned.
Posted-In: AT&T Gogo re/codeNews Rumors Tech Best of Benzinga
View Comments and Join the Discussion!