Twitter Is a 'Dangerous Tool' For CEOs - And Everyone Else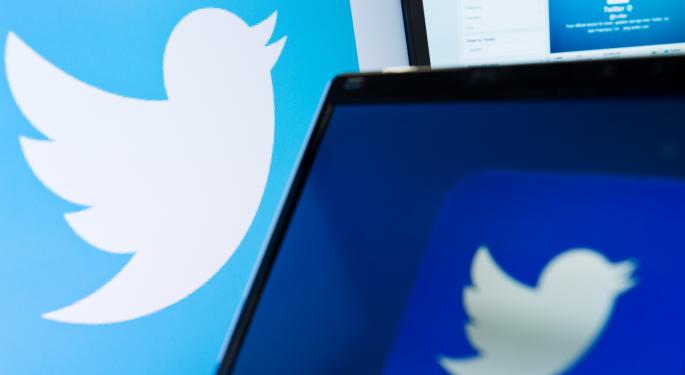 CEOs say the darndest things.
Mike Jeffries, the CEO of Abercrombie & Fitch (NYSE: ANF), has repeatedly insulted consumers by saying that he only wants certain kinds of people (the "good-looking" ones) to shop at his store.
Lululemon (NASDAQ: LULU) founder and former CEO Chip Wilson got in trouble after saying that his store's yoga pants don't actually work for some women's bodies.
Google (NASDAQ: GOOG) Exec Chairman and former CEO Eric Schmidt offended consumers when CNBC's Maria Bartiromo asked him the following question:
"People are treating Google like their most trusted friend. Should they?"
According to the Huffington Post, Schmidt replied by saying, "If you have something that you don't want anyone to know, maybe you shouldn't be doing it in the first place."
Related: How Many CEOs Slept Their Way To The Top?
These comments were made without the use of Twitter (NYSE: TWTR). What are the world's corporate leaders saying now that the social network has been placed in their hands?
Pax Dickinson, the former CTO of Business Insider, was fired after posting several offensive messages.
Justine Sacco, the former communications director of IAC/InterActiveCorp (NASDAQ: IACI), was fired after tweeting an unforgettably offensive message last December.
Twitter Increases The Risks
Those tweets were intentional, but accidents can also make life difficult for companies that use Twitter. US Airways knows this better than anyone.
"Twitter is a dangerous tool because, whether you're the CEO or a low-level employee, you have things that are being sent out in real-time," Marlene Morris Towns, a Professor of Marketing at Georgetown University's McDonough School of Business, told Benzinga. "They're not vetted. They're not run through legal and compliance and all this kind of stuff, which allows you a lot of flexibility to jump on things as they happen. It also holds you at risk."
Professor Towns said that companies are still trying to figure out who should run their social media campaigns. Some (especially the ones that think of social media as afterthought) rely on inexperienced interns.
"You run into more difficulty like that," said Professor Towns. "It is very easy to have multiple accounts and forget to switch from one to the other before you voice an opinion. Unless you make a commitment to have an agency do it or maybe more responsible employees or a marketing division run [your Twitter account], you have more risk that something like that [US Airways incident] is going to happen."
Related: Netflix CEO Reed Hastings "Learned His Lesson" After First Price Hike
In that scenario, Professor Towns said that a company needs to address the issue immediately.
"I think you need to take it one step further than the actual infraction," she said. "If it was a tweet that was sent out, you don't want to emphasize it too much so that you let people know that weren't aware. But you want to send out a response tweet and maybe send it out a little bit wider. Maybe it goes to a couple more social networks, because it's going to get shared. You may need to go to Instagram and Pinterest and Twitter and Facebook -- wherever your social media followers are likely to see it."
It is also necessary for companies to explain what was done to take care of the problem and ensure it does not happen again.
"Usually people like to hear that the person [responsible] got fired, especially if it was something mean-spirited," said Professor Towns.
CEOs could also use some advice.
"CEOs step in it themselves sometime by letting their personal views be known when they shouldn't necessarily be known," Professor Towns added. "And sometimes that's their fault and sometimes it's not. Somebody asks them a question in an interview, they say something off the cuff, and next thing you know it's on social media."
Disclosure: At the time of this writing, Louis Bedigian had no position in the equities mentioned in this report.
Posted-In: Business Insider comments Eric Schmidt Facebook GoogleNews Management Tech Best of Benzinga
View Comments and Join the Discussion!