Shares Of Growlife Down 50 Percent After Two-Week Halt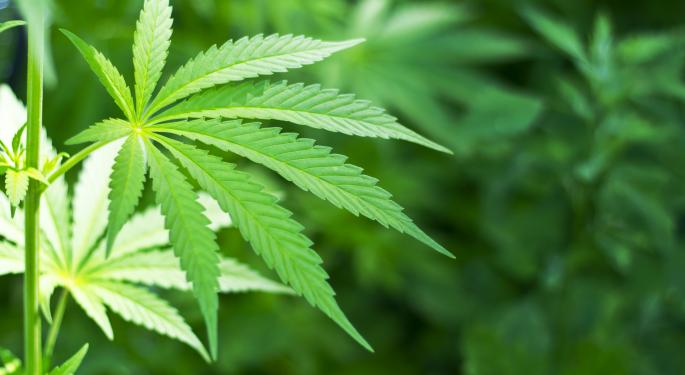 Shares of Growlife (OTC: PHOT) on April 10 were halted by the SEC for a period of two weeks due to "questions that have been raised about the accuracy and adequacy of information in the marketplace and potentially manipulative transactions in PHOT's common stock."
Since April 3, Growlife's Executive Vice President Robert Hunt has sold more than 500,000 shares of Growlife according to OTCMarkets.com.
A total of 7.7 million shares have been sold by insiders over the last six months compared to only 2.22 million shares bought.
Shares of GrowLife rose from just over $0.10 in the beginning of 2014, reaching a 52-week high of $0.78 on March 17.
It was not immediately known why shares were halted, as the SEC is not obligated to provide information to the company or shareholders. Many investors assumed that the insider selling activity following the large run-up in share price may prove to be the culprit.
Related: AnythingIT CEO Explains The Move Into The Marijuana Space
A press release issued by GrowLife on April 14 stated that the company does not know why shares were halted and that it is "actively engaged in outreach to the SEC in an effort to first understand and then address the concerns."
The press release further added, "all that said, GrowLife has no knowledge of any irregularities that may warrant a suspension of trading in our securities and the fact remains that the SEC ordered a trading halt."
The timing of the halt couldn't have come at a worse time as shares of Advanced Cannabis Solutions (OTC: CANN) were halted just two weeks earlier due to concerns "regarding whether certain undisclosed affiliates and shareholders of Advanced Cannabis common stock engaged in an unlawful public distribution of securities."
One day following GrowLife's suspension in trading, RXNB, a company that "possess proprietary, cutting-edge systems in the field of agriculture, applicable to medical marijuana," notified the board of directors of GrowLife that it plans to terminate its business relationship.
GrowLife has shown a willingness to address any shareholder concerns stemming from the halt. The company revealed on Thursday it has created shareholder hotlines and an email communication system to address shareholder questions.
"While information is still greatly limited, we want to have more resources available as more information emerges," said GrowLife CEO Sterling Scott. "Investors should also understand that our support staff has no additional information beyond what we have provided to the market via our recent shareholder letter and cannot opine as to future valuations of GrowLife's share price."
Benzinga has inquiries in to several brokerage houses for commentary on how the stock is trading.
Shares of GrowLife resumed trading on Friday at $0.12 and traded as low as $0.10 and as high as $0.28.
Shareholders are invited to use the following to contact GrowLife directly:
Shareholder Support Hotline: (866) 632-3111
Email: shareholdersupport@growlifeinc.com
View Comments and Join the Discussion!
Posted-In: Advanced Cannabis Solutions GrowLife Pot Stocks RXNB SEC Sterling ScottNews Markets Best of Benzinga