Will Hulu Raise Its Price After Netflix And Amazon Prime?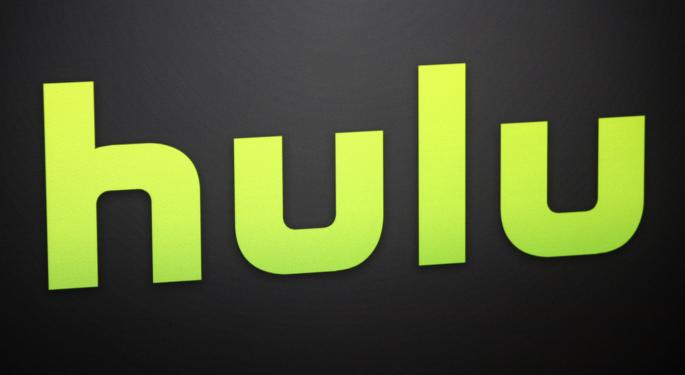 Higher prices are impacting two of the largest streaming video sites. Will Hulu be next?
Earlier this spring Amazon (NASDAQ: AMZN) announced that it would raise the price of its streaming video and two-day shipping service, Amazon Prime, from $79 to $99 per year.
That price increase has now gone into effect, but existing members will not be charged the new fee until their next annual bill is due.
One month later, Netflix (NASDAQ: NFLX) CEO Reed Hastings announced that his company would also raise its fees by roughly $1 to $2 per month. This could amount to an annual service increase of $12 to $24, depending on the final price.
Related: Hulu Vs. Snapchat - Which Startup Is Worth More?
Now that Netflix and Amazon have made the decision to raise prices, consumers are left to wonder: how will Hulu respond?
Hulu still offers a freebie (limited content) version that is available to anyone with a Mac or Windows PC, but tablet, game console, smartphone and smart TV users are forced to pay the monthly service charge of $7.99. When the Netflix price hike goes into effect, Hulu could offer a price advantage over its competitors.
That advantage is unlikely to last, however.
Marlene Morris Towns, a Professor of Marketing at Georgetown University's McDonough School of Business, told Benzinga that she expects Hulu to follow suit and raise its monthly fee.
"I think the others have paved the way for them to do so without a huge backlash," she said. "I think that a lot of people started out with Hulu watching for free, and they would just kind of bear with the ads. As people got more used to the idea of paying for programming like that, because of services like Netflix and Amazon Prime, I think more people are willing to pay for that."
As long as consumers think there is added value in paying more, the price increases shouldn't be a problem for any of these services.
"The [Amazon] deal with HBO is a great one," Professor Towns added. "As long as consumers see that they're getting more for paying for a little bit more, I think consumers are fine with that. Kind of like when we give away our information…as long as we're getting something in return. As long as it's give and take, consumers are okay."
Disclosure: At the time of this writing, Louis Bedigian had no position in the equities mentioned in this report.
Posted-In: Amazon Amazon Prime comments Georgetown University HuluNews Rumors Tech Best of Benzinga
View Comments and Join the Discussion!