5 Companies That Apple Should Buy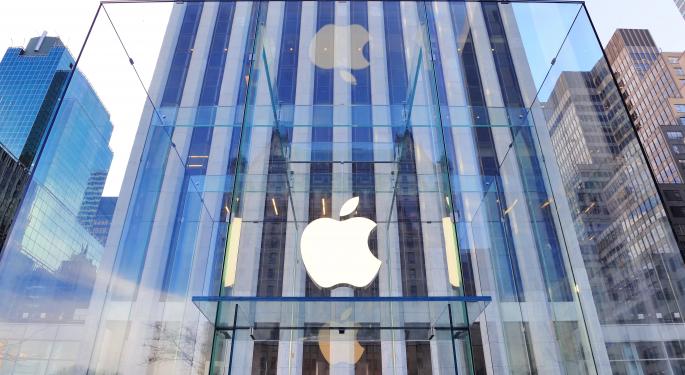 Now that Apple (NASDAQ: AAPL) has shut up its critics, at least for the moment, with much better-than-expected second quarter results, it might be time to reconsider a question observers have been asking for some time now: what should Apple buy with its current mountain of cash?
Here are a quintet of suggestions collected from around the Internet of possible acquisition targets for the folks in Cupertino:
Twitter (NYSE: TWTR)
This was the first firm entrepreneur and venture capitalist Marc Andreessen came up with, in response to a recent Twitter question about what companies he would snap up, if he were Apple's CEO. Twitter's place in the world of social media appears to be rock solid, despite concerns that more than 40 percent of Twitter accounts have never sent a Tweet.
Twitter recently reported fourth-quarter revenue of $243 million, up 116 percent year-over-year, with some analysts expecting annual revenue in 2014 to top the $1 billion mark. The company has more than 240 million users who are active on a monthly basis, and says 500 million Tweets are sent daily. More than 75 percent of Twitter accounts are outside the U.S., and take place in over 35 different languages.
Last week, Twitter announced its agreement to purchase Gnip, which tracks social media and was an authorized reseller of Twitter data. According to the Wall Street Journal, Twitter generated $70.3 million in revenue last year just from licensing its data.
Related: Apple Soars Following Q2 Top & Bottom Line Beat, Stock Split, Dividend Raise, Increased Buyback
Dropbox
The second company on Andreessen's list, Dropbox – a cloud-based service that allows users to store and share their files via any internet connection – is busy preparing for its IPO.
With its private market value reportedly up to $10 billion and over 275 million claimed users, industry observers say Dropbox is ready for primetime in the business world. Apple made an unsuccessful attempt to purchase Dropbox in 2009. At the time, Dropbox co-founders Drew Houston and Arash Ferdowsi reportedly turned down Steve Jobs' offer. However, "Apple could still afford to buy Dropbox," tech columnist Jon Nathanson recently wrote in Slate, "and it should probably try."
Walt Disney (NYSE: DIS)
"Apple will eventually need to get into the content creation game," according to industry observers at the London-based website, Know Your Mobile.
"Buying Disney – who they already have a great relationship with – would ensure they get the talent to make, and licensing rights for, some of the hottest properties on the planet including Star Wars, Marvel, Indiana Jones, and Pixar – not to mention ABC and the rest of Disney's catalogue."
PayPal (NASDAQ: EBAY)
Apple has reportedly been looking into an expanded mobile payment service for some time now, and according to the Wall Street Journal has also been preparing to compete against eBay's PayPal division. "Mobile payments are big business," notes The Register, "particularly for a company like Apple which boasts 575 million registered iTunes users." And back in January, Carl Icahn told Time Magazine that Apple could be a "serious" suitor for a spun-off PayPal.
Tesla Motors (NASDAQ: TSLA)
The blogosphere was very intrigued by reports that Adrian Perica, Apple's M&A head, met with Telsa CEO Elon Musk last spring. Musk later confirmed the meeting in a Bloomberg TV interview, but said it was "very unlikely" his company would be for sale.
And while it may be hard to imagine the two corporate cultures ever meshing smoothly, there are some strong similarities. "Tesla is the first Silicon Valley car company," The Monday Note blog noted last month, "great at design, robotics, and software. Like Apple, Tesla isn't afraid to break with traditional distribution models."
"And, to top it off," it continued, "Musk is a Steve Jobs-grade leader, innovator, and industry contrarian."
View Comments and Join the Discussion!
Posted-In: Adrian PericaM&A News Events Global Top Stories Tech Media Best of Benzinga