Will Technology Replace Human Investors?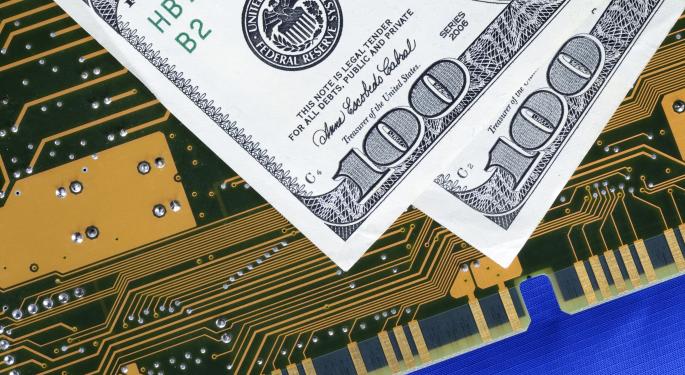 High-frequency trading and other technological advancements have changed Wall Street, but how far can technology go?
Futuristic movies have shown us a world where computers and robots can do anything. They may not, however, be able to replace real (human) investors.
"Whether you're screening investments or working [with a company], you always have to have a degree of human judgment on what you're doing," George Stelling, co-founder and Managing Partner of MarginXL Capital Partners, told Benzinga.
Stelling thinks there is a good opportunity to input key data points and (in MarginXL's case) use the firm's own toolset to analyze a prospective investment. But technology can't do it alone.
Related: Why Startups Shouldn't Take A Million-Dollar Investment
"Is the degree of automation increasing?" Stelling questioned. "Absolutely I think it is. I think our part is to leverage that to drive some of these insights in some of the targets. But I don't think we're ever going to get to the point where it's simply data in and an answer out. I think the software helps facilitate the direction you go, and I think it helps you make faster decisions, but there's still a significant human element here."
MarginXL is a new operational private equity firm that focuses on special situation investments, such as owner-operator transitions, corporate carve outs, take-privates, turnarounds and restructurings.
Stelling, a former manager at Bain & Company, started the firm with fellow Bain colleague Bob Charles.
"If you think about what we're creating here, we are a private equity fund that is really built on two pillars," said Stelling. "The first is a set of tools and techniques that Bob and I have used throughout our career, even going back to our days at Bain & Company, that are very good around diagnosing operating issues in businesses [and] helping with particular strategies to drive profit improvement in companies. That's kind of the operational part of MarginXL Capital Partners. The second pillar is really the use of advanced analytics to help drive insight into these businesses."
As Stelling and Charles scanned the private equity landscape, Charles said that they noticed that "many of the companies that use analytics and advanced analytics effectively tend to over-index."
"They over perform their peer group pretty substantially," said Charles. "There are companies in this lower middle market range…that wrestle with the same issue that large companies wrestle with."
But they don't always have the toolset or the budget to persevere, which is where MarginXL believes it can help. The firm hopes to differentiate itself by going after this market, which mostly consists of companies that are ran by baby boomers.
"It's very much a collaborative model," said Stelling. "It's very much a hands-on model. We won't be a high-volume shop in terms of [the] number of transactions each year, because the types of businesses that we focus on tend to be smaller, they tend to need some kind of [special] care, and our goal is to collaborate closely with the business and management team there to drive success."
Disclosure: At the time of this writing, Louis Bedigian had no position in the equities mentioned in this report.
Posted-In: Bob Charles George Stelling MarginXL Capital PartnersNews Startups Tech Interview Best of Benzinga
View Comments and Join the Discussion!