Is Samsung Hedging Its Bets Between Android and Tizen?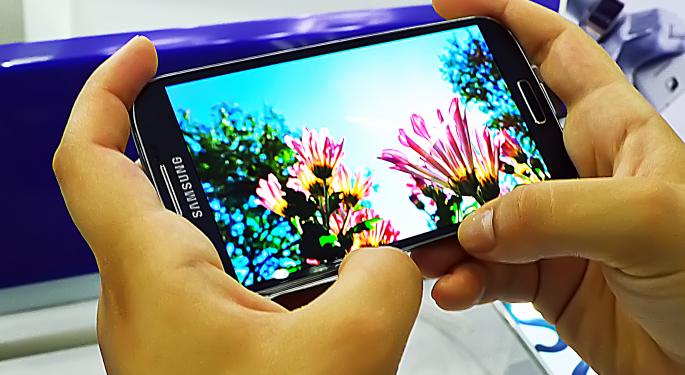 When it comes to deciding between Android and the company's in-house, Linux-based operating system, Tizen, Samsung (OTC: SSNLF) is acting like a company hedging its bet, according to PC Magazine.
That appearance arises from the fact the company seemed to be doing all it could to promote the Android-powered Galaxy S5 smartphone, while simultaneously developing at least two Tizen-based smartphones.
There was also the puzzling appearance of a Tizen-based Gear 2 smart watch last week, with an Android-based smart watch scheduled to come out later this year, according to Reuters.
Mobile generates 70 percent of Samsung's profit. Because of this, and in a move to continue growth, Samsung cut prices on its new Galaxy S5, offered a gift pack worth $600 and doubled the number of launch countries to 125.
According to Samsung's senior vice president of product strategy, Yoon Han-kil, the company's efforts could mean the S5 would outsell the previous flagship model, the S4. That could be a positive sign for the company, which reported its second straight quarter of declining profits earlier this month.
Related: Samsung's Enemies List Indicates Mobile OS In The Works
Part of the reason for developing Tizen was to reduce reliance on Google (NASDAQ: GOOG) and its Android OS. Another reason was to open new revenue streams based on the sale of third-party apps and services via the Tizen OS.
Samsung's dreams may or may not become reality. There have been a number of delays in launching the new OS -- and a January cross-licensing agreement between Samsung and Google was seen by some as a hindrance to Samsung breaking out of the Android mold.
Samsung said it initially planned to release Tizen-powered phones in only a few countries where the company felt it would succeed. Overall success for Tizen, according to Samsung, would be achieved when that OS powered 15 percent of devices shipped by the company.
Meanwhile, Google stepped up its efforts to make Android the leading OS for wearables, seen by many to be the "next big thing" in computing.
Regarding future plans, Samsung would not commit one way or the other, simply telling PC Magazine that Tizen was designed for cross-device use -- while declining to give examples of other devices that would run Tizen in the near future.
At the time of this writing, Jim Probasco had no position in any mentioned securities.
Posted-In: Android Galaxy S5 Gear 2News Events Global Tech Media Best of Benzinga
View Comments and Join the Discussion!