Are Apple's Employee Departures Really A Bad Sign?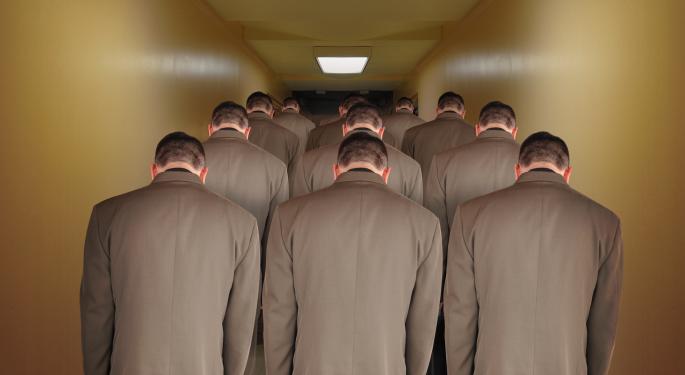 Last summer, Apple (NASDAQ: AAPL) was reportedly on the verge of an employee retention problem.
Global Equities Research analyst Trip Chowdhry researched the topic and found a growing number of Apple employees had apparently left the company for new positions with Facebook, Google, LinkedIn and Hewlett-Packard.
Months prior, Apple was thought to have lost some employees to Intel, which was in the process of building a brand-new TV service. This move might have proved to be a bad one, however, as Intel ultimately decided to sell its TV service and technology to Verizon.
Related: iPhone 6 Demand Sets New Record
Those reports were never confirmed, so it is wholly possible Apple did not lose any employees to those firms.
Apple has, however, parted ways with a large number of senior executives.
"The greatest indicator of low morale in an organization is staff turnover, undoubtedly," Dr. Tim Baker, executive coach, organizational psychologist and author of The End of the Performance Review: A New Approach to Appraising Employee Performance, told Benzinga.
"Because obviously it's a pain to leave in the sense that you've got to go find another job," he added. "You've got to change location -- there's a whole lot of things that have to be done. It's not the preferential position for anybody, so obviously they're leaving because they're unhappy in a lot of cases (unless, of course, they're fired)."
But in the case of the "broad sweep of people leaving companies," Dr. Baker said it indicates that the company culture is not in a healthy state.
"When you scratch the surface and ask them why [they're leaving], they'll tell you that nine times out of 10 that it is a relational issue with their manager," he said. "In other words, people leave managers, they don't leave organizations."
It is not yet clear if Apple truly has an employee retention problem, nor is it something that investors necessarily have to worry about. But the company is heading to court to battle allegations that its managers colluded with Google, Intel and Adobe to prevent employees from leaving the company last decade, and to prevent wages from increasing.
Disclosure: At the time of this writing, Louis Bedigian had no position in the equities mentioned in this report.
Posted-In: Adobe Apple comments Dr. Tim Baker Global Equities ResearchNews Rumors Tech Best of Benzinga
View Comments and Join the Discussion!