Zoe's Kitchen: The Next Chipotle?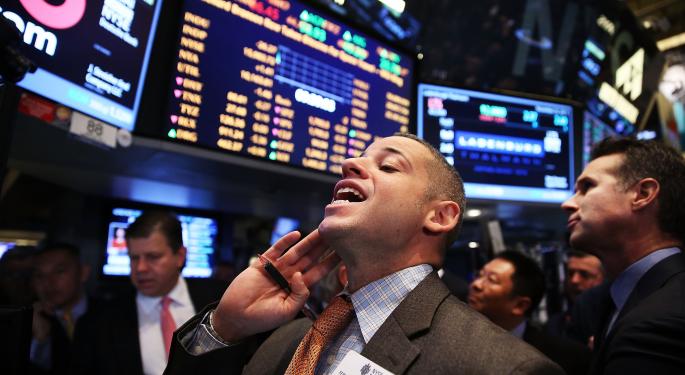 The week's biggest IPO winner was Zoe's Kitchen (NYSE: ZOES), which raised $88M in the offering, priced itself at $15 and opened exceedingly higher at $25.65 per share.
Trading was plagued by volatility straight out of the gate. Zoe's Kitchen put in its low of $23.73 first, and rallied hard for its high of $26.14. Accomplishing both price points well within two hours. After its first day trading, Zoe returned over 65 percent for IPO investors.
Zoe's Kitchen operates fast casual restaurants with a Mediterranean inspiration. The company focuses on maintaining an atmosphere of southern hospitality. Food is prepared fresh daily and the company uses simple ingredients to deliver their dishes. According to their website, Zoe's lives by the quote, "If it wasn't food 100 years ago, it's not food today."
Proceeds of the IPO are slated to be used for two main purposes. The first is to repay anything borrowed under their credit facility. The second purpose, which should excite investors, is to continue growing their business, primarily through opening new stores.
The company was founded in 1995 and has almost 3,000 employees. As of the December 2013, they had revenues of almost $80M. After dilution to IPO investors, the company will have a book value per share (BVPS) of roughly 10. Other restaurants in the space, such as Chipotle Mexican Grill (NYSE: CMG), and Panera Bread (NASDAQ: PNRA), have a BVPS of 49 and 25, respectively.
When Chipotle priced its IPO at $22 in January of 2006, the company had a BVPS of 9.5. By May that year, the company hit a high of $67.77, over a 200 percent return. For investors that have held on, Chipotle now trades above $525, returning over 2,500 percent. If Zoe's Kitchen plays its cards right, they could be the next Chipotle.
Disclosure: At the time of this writing, the author holds no positions in any aforementioned securities; however, at a future time, he may choose to hold long or short positions without notice.
Posted-In: News IPOs Trading Ideas Best of Benzinga
View Comments and Join the Discussion!