Consumers Are Less Confident In Automotive Industry, But Is That Affecting Sales?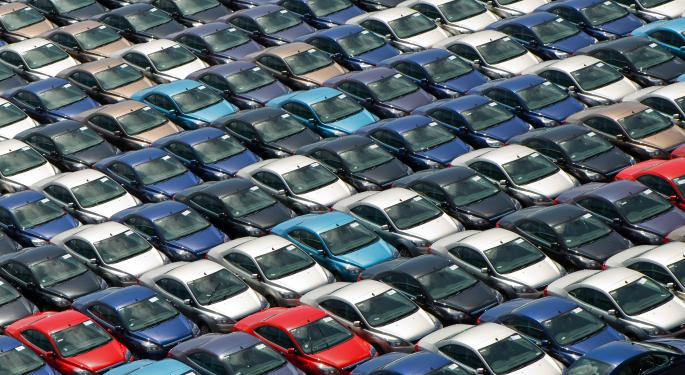 Consumer confidence in the automotive industry has slipped in the midst of a slew of recalls already in 2014, according to a poll on AutoTrader.com.
Toyota's (NYSE: TM) announcement from last week week brings the total number of recalled vehicles in the U.S. this year to 13 million. If the trend continues, the U.S. will surely surpass its former record of 30.8 million recalled vehicles in 2004.
More than half of AutoTrader.com visitors polled said that they are less confident in the ability of the automotive industry to ensure safe vehicles. Customer Insights Manager Mark Strand told Benzinga that AutoTrader has seen interest drop in the affected vehicles.
"With so much news circulating around a few big recalls, it makes sense that over 50 percent of shoppers have less confidence right now in the automotive industry's ability to ensure safe vehicles," said Strand.
Related: GM Investing Heavily In Its Next-Gen Electric Vehicles And Batteries
But, AutoTrader values on some of the affected vehicles have not gone down. As long as you get the problems in the vehicles addressed, Strand said, the vehicles still have value.
Recall announcements for General Motors (NYSE: GM), most of which came during the month of March, didn't seem to have a big effect on the automaker's sales. GM reported a four percent increase in sales from March of 2013.
"It could be that the recalled vehicles are out of production, and most of the sales are on new vehicles," said Strand.
Short-term memory
Despite lowered confidence, consumers are still intent on purchasing vehicles in April. Three-fourths of the AutoTrader visitors said they are expecting to receive a tax refund this year, and two out of five of those people said they plan to use their refunds as a down payment.
While 39 percent of those polled by AutoTrader said that the recalls have not affected their confidence in the automotive industry, eight percent said they are more confident in the industry's ability to ensure safe vehicles.
"History suggests that consumers have a short memory when it comes to recalls and do not seem to hold on to negative perceptions that would influence future purchases of a particular brand," said Strand.
He said that it only took a few years after the Ford/Firestone scandal for the Explorer to become the most popular SUV.
View Comments and Join the Discussion!
Posted-In: auto recall AutoTrader comments Mark Strand vehicle recallsNews General Best of Benzinga