Is Pandora Co-Founder Will Glaser The Most Generous Entrepreneur In Silicon Valley?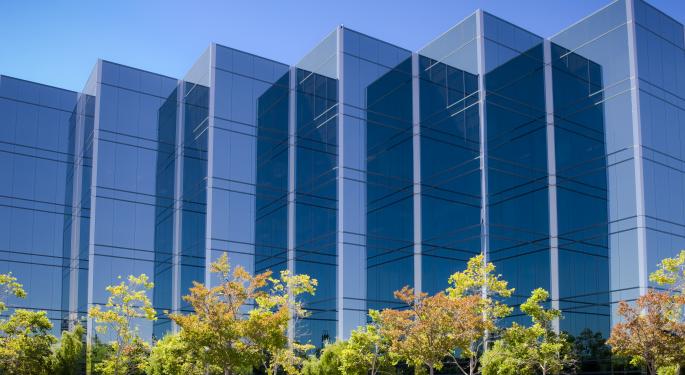 Twenty-some years ago, Pandora (NYSE: P) co-founder Will Glaser received an amusing phone call.
"I got a call from someone out of the blue who said his name was Will Glaser also," Glaser told Benzinga. "He had discovered me because my stepmom was calling to wish me a happy birthday, had lost my number, called information and got [his] number by mistake. So he learned that I exist because my stepmother was given the wrong information."
That could happen to anyone with a common name, especially those who attend the same school (both were students at Cornell University). But the other Will, who now goes by Bill, decided to take advantage of this opportunity.
"He called and said, 'We share the same name, and I understand that you're ahead of me in school,'" Will recalled. "'Can I have your old driver's license?' And I said, 'Umm, sure. I have no use for the old one. If you ever get caught, I'll tell them you stole it from me. I don't want to take the fall for you -- I don't even know who you are.'"
Will gave Bill his old license and never thought of it again.
Related: Startup OverNear Wants to Put the 'Social' Back Into 'Social Networking'
"That was probably a five-minute interaction that never occurred to me would come of anything ever," he said. "And then 20-some years later I get an e-mail from a guy named Bill Glaser, who said, 'I'm working on a startup and I remember you from way back then, and I followed your career sort of by accident. Whenever I Google my name, you come up, and it occurs to me that you're sort of in the same space that I am. Let me tell you what I'm working on.'"
Bill told him all about his new company, OverNear, which created a unique social media app.
Will didn't take the pitch very seriously. He's in the business of consulting startups, so he receives cold calls and pitches all the time.
"Frankly, most ideas that come outside of the Valley are not quite right," said Will. He did not have high expectations for the meeting.
"But I met him and his co-founder, Fred [Tannous], and they blew me away," Will added. "The technology they're working on was very doable."
Before meeting with Will to discuss his startup, Bill decided to do some research.
"I found a story about Will in which his friend, Guy Kawasaki, gave him advice to have someone more well-known and credible than him to endorse Pandora's technology to make it easier to raise money," Bill Glaser, co-founder and President of OverNear, told Benzinga. "Along with telling [Will] about our opportunity, which he liked, I used Guy's advice to him back on him. I told him that when this William Glaser is talking about his technology, it wasn't as credible as if the Pandora Will Glaser was talking about the same technology."
Bill said that Will liked this tactic, his technology and the opportunity.
"I got excited," Will recalled. "They offered me the opportunity to advise them, and I took it."
OverNear is an app that allows users to connect with people they are already connected with. It's not merely another social discovery app -- it's a tool that individuals can use to announce that they are going to be in a specific location (such as a concert, conference, sporting event, etc.).
Related: Two-Man Startup Attracts JPMorgan And Goldman Sachs, Other Clients
"[OverNear] couldn't have been done well 20 years ago or even 10 years ago, and it will be well-used 10 years from now," said Will. "So they hit the time exactly right with something that's buildable and doable and it's a very useful product that they're working on. I think this is going to be used by a lot of people."
Will now sits on OverNear's Advisory Board. This marks the second time that he has helped the other Will -- and it probably won't be the last.
Disclosure: At the time of this writing, Louis Bedigian had no position in the equities mentioned in this report.
Posted-In: Bill Glaser Fred TannousNews Management Success Stories Startups Tech Interview Best of Benzinga
View Comments and Join the Discussion!