FTC: Napster Co-Founder Stole Facebook Users' Data For Abusive Business Model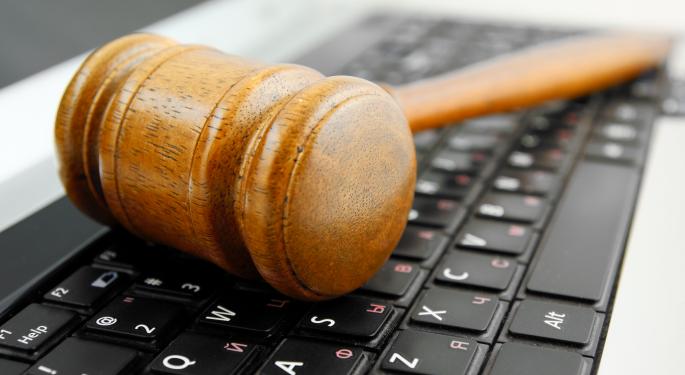 Jerk.com has apparently exceeded its name. A better moniker might be www.LyingStealingExploiting.com, according to charges detailed in the Federal Trade Commission's complaint.
On April 2nd the FTC sued Jerk.com for telling consumers that users created the profiles on its site -- when in reality, Jerk.com had allegedly scraped information from Facebook (NASDAQ: FB) user pages to create most of the profiles on Jerk.com. The company also reportedly lied about the services they sold, often taking money while providing nothing.
The details in the FTC complaint are chilling.
Facebook users posted information using privacy settings that should have kept their information and pictures safe. Instead, they discovered the world could see them on Jerk.com. Adding insult to the injury, they probably discovered they were labelled as "jerks".
Related: Congress Considers Making Offshore Tax Loopholes Permanent
Parents discovered pictures of their kids. According to the FTC complaint: "An estimated 2.7 to 6.8 million Jerk profiles contained a photo of a child who appeared to be under age 10. Some photos featured intimate family moments, including children bathing and a mother nursing her child."
Who would take private information and publicize it this way? According to the FTC, that would be Napster co-founder John Fanning.
The FTC adds that Fanning's company also was reckless in its disregard for requests to remove stolen information -- and that, "In at least one instance, respondents ignored a request from a sheriff's deputy to remove a Jerk profile that was endangering a 13-year old girl."
Questionable Business Model
Jerk.com reportedly profited by charging people $90 to have their profile's link redirected, presumably preventing the personal information and Jerk label from being seen. There was also a $30 fee for the right to dispute the information posted about them. Heck, Jerk.com is even alleged to have charged folks to contact them by email--a stiff $25 for that privilege.
But no fee could apparently sway Jerk.com to take a profile down. The complaint quoted the website:
"No one's profile is ever removed because Jerk is based on searching free open internet, searching databases and it's not possible to remove things from the Internet. You can however use Jerk to manage your reputation and resolve disputes with people who you are in conflict with."
When Jerk.com replied to the FTC's demand for information at the start of this process, Jerk.com's lawyer tried to explain that quote, and said it had been removed. The fact remains, however, that Jerk.com offered a $90 redirect service, not a $90 profile removal service.
In short, the business model appears to have been: freak people out by publishing information about them that they thought was private, charge them for the right to do damage control, and charge them as well for the right to give Jerk.com a piece of their minds -- or even just to ask for help.
Follow The Money
The Jerk.com response says the company only had revenue of $3,000 in 2012. But consider this statement, from a law firm's website on their decision to stop representing Jerk.com victims:
"UPDATE: IMPORTANT NOTE"
"We are currently not accepting new clients on these types of matters. While these cases often represent blatant copyright infringement and violation of Minnesota privacy laws, the operators of Jerk.com have demonstrated a willingness to spend time and money fighting these matters, and generally victims don't have the money required for their legal battles." (Bold added.)
That seems to imply that Jerk.com, with its $3,000 in annual revenue, is paying for a maximal litigation strategy.
Given the horrifying nature of Jerk.com's operations, as alleged by the FTC, its lawsuit is gratifyingly fierce. In addition to requiring Jerk.com to take down and dispose of all the information it had accumulated, the proposed order would require Fanning to check in with the feds whenever he changed jobs, telling them his new business address and telephone number and giving them his job description. For the next 10 years.
A Facebook spokesperson emailed this response to Benzinga: "We take breaches of our terms seriously. We applaud the FTC and will continue to work with them as they pursue Jerk.com and others that seek to abuse people who use our service".
The rest of Facebook's response is discussed in Part II of this article.
Posted-In: Facebook Facebook developers Federal Trade Commission Jerk.comNews Legal Events Tech Best of Benzinga
View Comments and Join the Discussion!