Is Wireless Service Google's Next Big Disruption?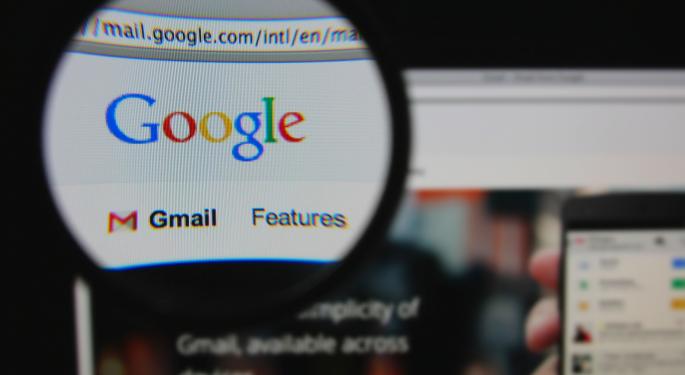 Sources told The Information that Google (NASDAQ: GOOG) executives recently discussed the possibility of offering a full-fledged wireless service in areas where Google Fiber Internet and TV exist.
The service would reportedly make Google a mobile virtual network operator (MVNO), by which Google would purchase access to a larger network such as Verizon or Sprint and resell that access to its customers.
The Verge reported sources who said Google spoke with Verizon about the possibility in 2014 and with Sprint in 2013 prior to the takeover by Softbank.
With Google fiber networks currently only in Kansas City and Provo, the footprint of such a venture would be tiny. Google, however, has fiber expansion plans including Austin, Atlanta, Portland, San Jose and six other metropolitan areas in the future.
If Google were to offer wireless and ultimately expanded nationwide, the impact could be huge. So would current and future relationships Google has with the very carriers with which it would then be in competition.
Related: Google Gmail To Add 'Snooze Button' And Much More
Of course, as The Verge pointed out, Google has already been in competition indirectly with phone companies through its video and voice services.
Based on information from sources, Google's wireless network would operate partly on Wi-Fi access points emanating from the existing fiber network. Tapping in to carriers would only be necessary where Wi-Fi service was not available.
Even though Google wireless based on existing fiber networks would be small initially, ultimately the competition could have a huge impact on pricing structure in the wireless segment. This would be especially true for a company like Google that relies on advertising for about 90 percent of its revenue and might be more than willing to accept low margins in order to gain users.
Where all this could eventually land is subject to speculation, but given the fact Google's search engine and Android OS sit atop the Internet landscape, it would not be much of a stretch to imagine the company wanting to keep as much of consumers' mobile activity within the Google ecosystem as possible.
If nothing else, talk of Google moving into the wireless carrier space provides additional fuel for the ever-active Google rumor mill.
From a cost perspective, Google has, so far, spent almost $100 million on its fiber rollout. The estimated cost to cover 20 percent of the U.S. of $11 billion would not necessarily be painful to a company the size of Google.
At the time of this writing, Jim Probasco had no position in any mentioned securities.
View Comments and Join the Discussion!
Posted-In: Android Atlanta austin disruptionNews Rumors Events Media Best of Benzinga