IPO Lookout: IPOs for the Week of March 31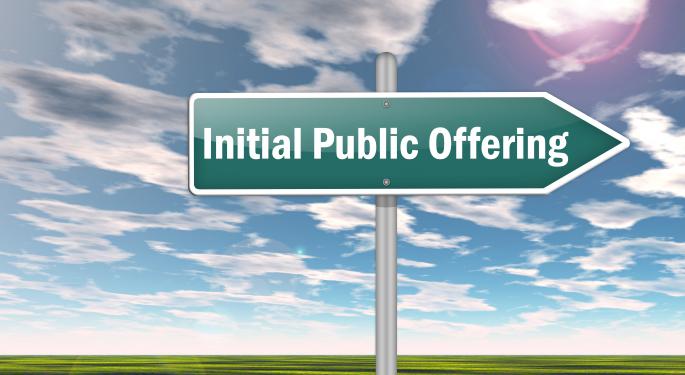 Nine more IPOs will be available to traders in the secondary market this week as the total number of year-to-date offerings rises from 75 to 84.
So is the slight decrease a sign that the IPO market is cooling off? Not a chance. Last year, from January 1 to March 31, there were 43 IPOs and this exact same week one year ago saw only two IPO deals hit the market.
What is on the docket for this week's offerings and what should investors be paying attention to?
Related: 'Candy Crush' Maker King Digital Entertainment Get Crushed
This week's IPOs are:
Tarena International (NASDAQ: TEDU) will offer 15.3M shares between $8.00 and $10.00 through Credit Suisse and Goldman Sachs and is expected to begin trading on Thursday.
Corium International (NASDAQ: CORI) will offer 5.5M shares between $10.00 and $13.00 through Jefferies and Leerink Partners and is also expected to begin trading on Thursday.
Friday will be a busy day with five offerings slated to launch.
Five9 (NASDAQ: FIVN) will offer 10.0M shares between $9.00 and $10.00 through J.P. Morgan, Barclays and Bank of America Merrill Lynch.
GrubHub (NYSE: GRUB) is looking to sell its 7.0M shares between $20.00 and $22.00 per share through Morgan Stanley.
IMS Health (NYSE: IMS) will offer 65M shares for $18.00 to $21.00 through J.P. Morgan, Morgan Stanley and Goldman Sachs -- making it this week's largest IPO.
Opower (NYSE: OPWR) will sell 6.1M of its shares for $17.00 to $19.00 through Morgan Stanley and J.P. Morgan. Rubicon Project (NYSE: RUBI) is looking to raise $102,000,000 to $116,000,000 with its 6.8M share offering through Morgan Stanley, Goldman Sachs, and RBC Capital Markets.
Scynexis, Inc (NASDAQ: SCYX) and 1347 Property Insurance Holdings, Inc (NASDAQ: PIH) are also expected to begin trading this week. 1347 Property Insurance holdings was supposed to start trading last week, but has been delayed since pricing its 1.6M shares at $8.00. Scynexis is expected to price 4.2M shares between $12.00 and $14.00 through RBC Capital Markets and Canaccord.
The hot IPOs to keep an eye out for this week are GrubHub and Five9. GrubHub is a growing online delivery guide for restaurants. Consumers can order directly through the website, the phone or through their mobile applications. GrubHub's 7.0M share offering represents about 10 percent of all shares. Last year, the company earned $137M in revenue, currently has $162M in cash and intends to use the funds raised through the offering to invest in complementary business products, services and technology.
Five9's mission is to use the cloud to assist contact centers to develop powerful customer relationships. Five9 provides a robust lineup of integrated capabilities, an extensive cloud expertise, a flexible and secure architecture, and an ecosystem of partners. Last year, the Five9 earned $84M in revenues and maintained $34M in after-tax profit. The 10M share offering represents roughly 25 percent of all shares.
The company will use the proceeds to grow the business through expanding their direct sales force and investing in their international client base.
Disclosure: At the time of this writing, the author holds no positions in any of the above securities.
View Comments and Join the Discussion!
Posted-In: 2014 IPOs IPOsNews IPOs Best of Benzinga