Kor Group Founders Christopher Nagy & Dave Lauer Talk Market Structure, High Frequency Trading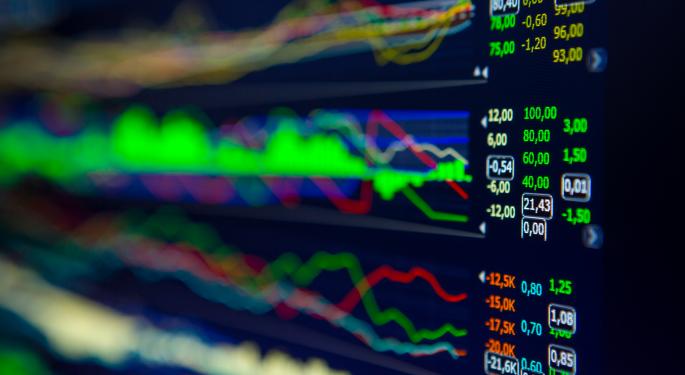 The Benzinga #PreMarket Prep Show recently had a chance to chat with Christopher Nagy and Dave Lauer of the KOR Group LLC on Friday, March 21.
Nagy, co-founder of KOR, is a 25 year veteran of Wall Street with stints at TD Ameritrade, US Bank and Lehman Brothers.
Nagy served on the board of the Philadelphia Stock Exchange, the NYSE AMEX Options Exchange Board, the NASDAQ Quality of Markets Committee, and others.
Lauer, President and Managing Partner of KOR specializes in Market Structure and Technology with prior experience in high-frequency trading.
According to Lauer, the purpose of KOR is to "stand up and say, we see some problems. We see some things that need to change," as no one down in D.C. is paying attention to the core issue of high frequency firms and major banks holding an un-fair advantage in the "free market." Both Lauer and Nagy are at the fore-front of fighting the battle to increase transparency in the markets.
Benzinga started off the conversation and cited one high frequency trading firm, Virtu that revealed it had one losing trading day in the past four years.
See also: 25-Year Evolution Of Startups With Brad Feld
"I think if you are talking about a market maker that is diversified with over 10,000 products on a daily basis, you can have a 53 percent win rate and still can be shown you won't have a losing day for years," Lauer told Benzinga before following up that facts like these are not necessarily a concern. What is a concern is how data feeds are distributed.
Lauer is on to something.
Recently, Marketwired, a company that publishes and distributes corporate earnings and other high valuable, market-moving news recently said that it would cease its practice of selling its newsfeed directly to high-frequency trading firms.
The change of Marketwired's policy comes at a time when the New York State Attorney General Eric Schneiderman is investigating trading firms access to information in an un-fair manner.
Lauer believes that transparency and disclosure is key to the industry especially in areas such as market quality and payment for order flows. From a technology perspective, it is difficult to "level the playing" field for the average investor.
"It is a difficult thing to solve," Lauer said. The retail industry should be looking at different techniques that used in the options market and other rules that are implemented internationally to divert volume away from the dark pools on to the lit exchanges. This could even up the playing field and improve the ratio of market participants that is dominated by high frequency traders. As an example, 99 percent of the make-up of quotes is from high frequency traders, despite the actual volume of these traders composing of around 60 percent.
Nagy thinks that there is room for regulatory improvement that could bring back liquidity to the market from non-high frequency traders. As a starting point, brokers could divert its order flow from dark pools to lit exchanges. Bringing back this volume to the transparent market is a big issue and "getting the regulation up to date with that will be very important," Nagy said.
See also: Wedbush's Michael Pachter Gives Insight On Video Game Makers, Tech Retailers
Lauer is not optimistic that initiatives currently underway to improve liquidity will create a more transparent market. One of these initiatives is a tick size pilot to encourage liquidity providers to come back in to the small-cap space.
"The tick size pilot kind of misses the point," Lauer said. "I'm more in favor of a trade-at rule. I think that is a much more effective mechanism, and something to me that theoretically makes more sense."
The trade-at rule mandates that trades should trade on the exchanges unless other venues offer significant price improvements. In theory, an individual who posts a bid on an exchange would receive priority over others who are active in dark pools. Similar rules are already in place in Canada and Australia.
Nagy testified to Congress the need for the Trade-at rule to improve the playing field for the average investor.
Check out the video below for a recap of Christopher Nagy and Dave Lauer's guest appearances on Benzinga's #PreMarket Prep:
Posted-In: #PreMarket Prep Christopher Nagy Data Feed Dave Lauer Eric Schneiderman high frequency tradingTrading Ideas Interview Best of Benzinga
View Comments and Join the Discussion!