Box Files For Initial Public Offering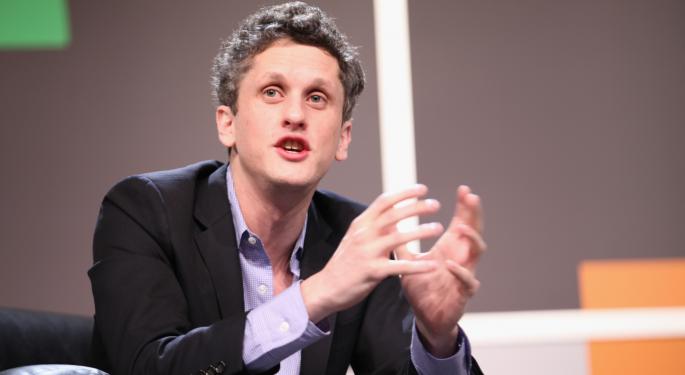 Enterprise-focused cloud-based file-management service Box said Monday, via tweet that it was planning a $250 million IPO.
A short while later, re/code said the filing had gone live.
Box launched in 2005 as an academic project created by CEO Aaron Levie in his dorm room at USC. According to the company, Box, which plays to business customers, is used by more than 200,000 enterprise entities. Box customers include social media site, LinkedIn, streaming radio's Pandora, and household products giant, Procter and Gamble, the company said.
Box's S-1 will be publicly filed this afternoon. This tweet does not constitute an offer of any securities for sale.

— Box (@BoxHQ) March 24, 2014
Related: Six IPOs Hit Wall Street On March 21, 2014
Despite the impressive customer base, the company has yet to turn a profit. For the year ended January 31, Box reported $124 million in revenue but a net loss of $169 million overall. That figure was up from $112.5 million in losses from the year prior.
Box said it would list on the New York Stock Exchange (NYSE) with a proposed, but not surprising, ticker - BOX.
Analysts also saw Box competitor, Dropbox, as a potential IPO candidate in the near future. In addition, a number of public companies already compete in data management and cloud storage.
They include Amazon, Google, and Cisco to name a few.
In 2012, Levie told CNNMoney he wasn't concerned about the crowded marketplace and highlighted the fact that Box focuses on business customers saying, "We ultimately moved into the enterprise market because we saw that eventually, with services [from companies] like Google and Microsoft and Apple, they would be subsidizing and commoditizing the cloud-storage space on the consumer side."
Chief underwriters for the IPO were listed as Morgan Stanley (NYSE: MS), Credit Suisse (NYSE: CS), and JPMorgan Chase (NYSE: JPM).
According to re/code, since Box is engaged in cloud services, one of the key metrics would be billings. This stems from the fact Box is a subscription service and has to report annual subscriptions monthly or quarterly.
The website noted that for the period ending January 31, billings grew by 103 percent and that if the rate were to continue, billings would equal about $350 million within a year.
Levie owns about four percent or 3.8 million shares and company CFO, Dylan Smith holds less than two percent.
At the time of this writing, Jim Probasco had no position in any mentioned securities.
View Comments and Join the Discussion!
Posted-In: Aaron Levie Amazon Apple BoxNews IPOs Events Media Best of Benzinga