Comcast Isn't Offering HBO Go For Roku Users Any Time Soon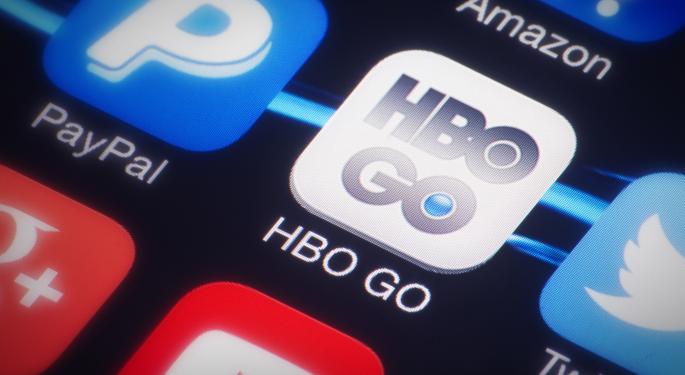 PlayStation 3 users rejoiced earlier this month as they were finally able to watch their favorite HBO shows on the gaming console.
Sony is the parent of the HBO Go app, which allows members to instantly stream shows and movies on certain devices, depending on their cable provider.
But one big cable provider is lacking when it comes to devices it offers the app on: Comcast (NASDAQ: CMCSA).
In addition to the PS3, Comcast/Xfinity customers with the popular Roku streaming device can't use the app. The cable provider does offer HBO Go on Apple TVs and Samsung Smart TVs.
HBO Go has been available on Roku since October 2011, and the app is offered through 22 other providers. Roku spokesperson Tricia Mifsud told Benzinga that only Comcast could answer why it doesn't offer the app.
Related: Does The Drop In Cable Subscriptions Mean The Streaming Revolution Has Begun?
"HBO Go is a popular channel on Roku, and we would like for it to be available to all of our customers who are Pay-TV subscribers," she said.
When Benzinga reached out to Comcast to ask why, the company didn't have a clear answer.
"Comcast is continually evaluating new platforms to support online TV partners, like HBO Go. At this time, we do not have a date to share as to when HBO Go will be available on Roku," Comcast spokesperson Michelle Gilbert told Benzinga.
It's confusing that Comcast wouldn't offer it, technology industry analyst Jeff Kagan told Benzinga.
"Comcast is the largest cable television provider in the nation," he said. "If others are carrying this, shouldn't they as well?"
But pay-TV might be going out of style, according to a report from research firm SNL Kagan.
USA Today reports that U.S. multichannel TV providers saw their first full-year decline in subscriptions last year. Rising prices, poor customer service and better offerings from instant video streaming are among the reasons that people are leaving cable providers. While more than 100 million people still subscribe to pay-TV providers, that number fell by about 251,000 last year.
"While seasonally driven quarterly declines have become routine for industry watchers, the annual dip illustrates longer-term downward pressure even as economic conditions gradually improve," the SNL report said.
View Comments and Join the Discussion!
Posted-In: comments Jeff Kagan Roku SNL Kagan Tricia Mifsud usa todayNews Tech Best of Benzinga