AT&T Wins FCC Approval - Acquires Leap And Cricket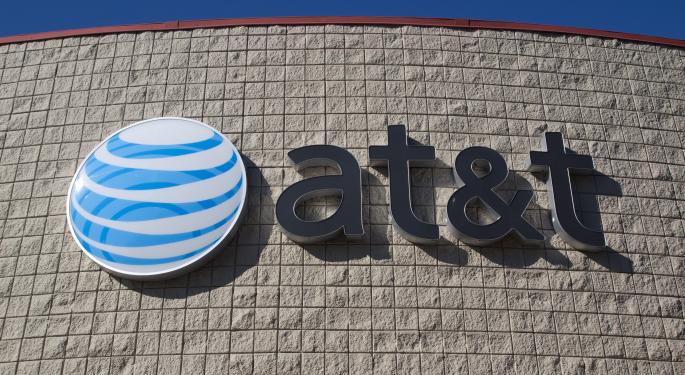 AT&T (NYSE: T) announced Thursday that its $1.3 billion acquisition of Leap Wireless (NASDAQ: LEAP) and its Cricket brand was now complete. The announcement followed a statement by the Federal Communications Commission on its website that it had approved the deal, which had originally been announced last July.
Leap shares closed up $0.12 Thursday on news of the FCC approval, ending the day at $17.52. AT&T was down $0.03 at $32.35.
Although the FCC stated it was concerned about competition as a result of the deal, the commission said those concerns were addressed by AT&T with a plan to launch LTE service on used Leap spectrum and promises to divest itself of spectrum in selected markets.
Related: AT&T to Acquire Leap and Considering a Play in Europe
Getting rid of spectrum was an important part of the deal for the FCC. In its ruling the agency said, "These divestitures will help ensure that AT&T's competitors have access to sufficient spectrum in those markets."
In addition, AT&T said it would initiate LTE service in south Texas within 18 months and offer special rate plans to Lifeline and other customers who depended on low-cost service. Also, the company said, it would offer special phone trade-in programs before phasing out CDMA service for Leap customers.
AT&T, which said it planned to relaunch the Cricket brand, agreed to pay $15 per share in cash for Leap stock. In exchange, the company would get all of Leap's wireless properties, including its licenses, network assets, and stores, as well as the company's five million subscribers.
ZDNet pointed out that approval and completion of the deal allows AT&T to expand its 4G LTE network utilizing Leap's unused spectrum. In addition, the company can now be competitive in the low-cost prepaid market via Leap's Cricket brand, something AT&T has said it wanted to do.
In fact, a significant portion of the AT&T press release dealt with what it called the "new Cricket."
According to the press release, "The new Cricket will shake up the no-contract segment with a combination of simple, low-cost rate plans; a terrific lineup of smartphones; and a great network experience. The new Cricket will have access to AT&T's nationwide 4G LTE network covering nearly 280 million people. AT&T will gain access to Cricket's distribution channels and will be able to expand Cricket's presence to additional U.S. cities."
At the time of this writing, Jim Probasco had no position in any mentioned securities.
View Comments and Join the Discussion!
Posted-In: 4G LTE AT&T CDMA Cricket FCCNews Events Media Best of Benzinga