Why The iPhone 6 Isn't A Big Deal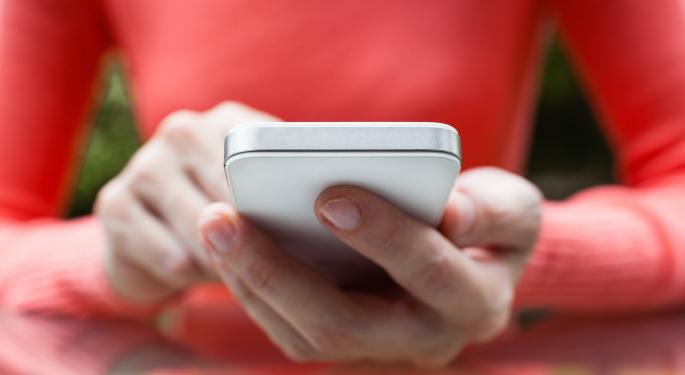 Every year, the rumor mill claims that Apple's (NASDAQ: AAPL) next smartphone will set the standard for the industry.
These rumors begin almost immediately after each iPhone is released.
It is a crazy, ongoing conundrum that continually threatens the sale of each upgrade. After all -- if consumers take each rumor seriously, why would they ever buy the current iPhone when a bigger, better version is right around the corner?
The good news is that the iPhone 6 could arrive sooner than expected. The bad news is that it might not be significantly better than the last iteration.
Innovation Does Not Come In The Form Of A Larger Display
Samsung has successfully convinced millions of consumers to purchase its large-format devices. Known as phablets (a combination of "phone" and "tablet"), these devices -- the Galaxy Note and Galaxy Mega, among others -- aren't all that different from the company's flagship series of smartphones, which is known as the Galaxy S. But consumers buy them up anyway because they want a larger display.
Related: Apple's iPhone Phablet Will Pose a 'Serious Threat' to Samsung's High-End Market
This could work in Apple's favor. But it is not the same as building a smartphone that is truly groundbreaking.
The 64-Bit Processor Is Likely To Remain Intact
Apple's 64-bit processor delivered an order of magnitude difference that seemed to surprise the competition.
When the iPhone 5S was unveiled, some critics and analysts said that it was ahead of its time. Others said that its full power was unlikely to be utilized.
The iPhone 6 is sure to get a power boost, but its processor may not seem nearly as impressive after using the iPhone 5S. That could prove to be a disappointment for iPhone 5S users who are planning to upgrade.
Scratch-Resistant Sapphire Is Heavier, Breaks Easier Than Gorilla Glass
During a conference call with Corning executives, Principal Accounting Officer and senior VP Tony Tripeny discussed the challenges that smartphone manufacturers could face in using sapphire instead of glass.
"When we look at it, we see a lot of disadvantages of sapphire versus Gorilla Glass," said Tripeny, as quoted by Seeking Alpha. "It's about 10 times more expensive. It's about 1.6 times heavier. It's environmentally unfriendly. It takes about 100 times more energy to generate a sapphire crystal than it does glass. It transmits less light, which it means either dimmer devices or shorter battery life. It continues to break."
Related: iPhone 5S Sales To Rise, iPhone 5C Sales To Plummet
Apple is rumored to replace glass with sapphire because it is more resistant to scratches. But scratch-resistance comes at a price.
"I think while it's [a] scratch resistant product, it still breaks and our testing says that Gorilla Glass, about 2.5 times more pressure that it can take than sapphire on [sic]," Tripeny added. "So when we look at it, we think from an overall industry and trend that is not attractive in consumer electronics."
Disclosure: At the time of this writing, Louis Bedigian had no position in the equities mentioned in this report. He recently switched from Android and purchased an iPhone 4. He does not plan to upgrade or switch back to Android in 2014.
View Comments and Join the Discussion!
Posted-In: Apple iPhone 5C iPhone 5S iPhone 6 OpinionNews Rumors Tech Best of Benzinga