Former JP Morgan Executive Is Telemus Capital's Newest Partner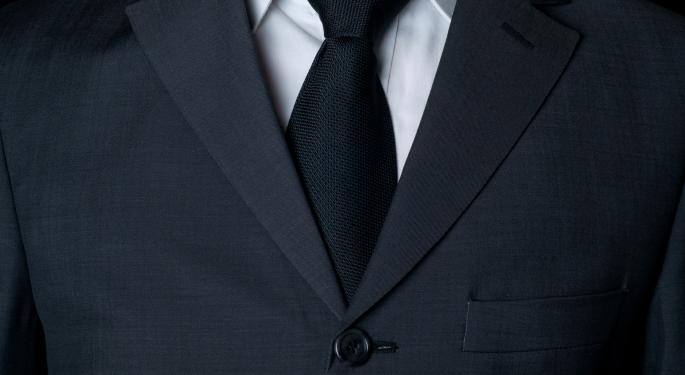 James M. Housler, the former VP and banker at JP Morgan Private Bank in Ann Arbor, Michigan, recently joined the team at Telemus Capital as its newest partner and senior advisor.
Known as a leading independent advisory firm in Michigan, Telemus Capital provides solutions for investment and asset management. The company, which was named among Barron's Top 100 Financial Advisors, also provides wealth advisory services for high-net-worth individuals.
Housler previously served as the VP and private banking advisor of PNC Bank in Lansing, Michigan, and says he was very excited about his new role -- telling Benzinga the opportunity for growth and the unlimited compensation is a "huge, huge asset."
"I'm still getting my mind wrapped around it, but a sense of ownership seems to kick things into high gear," he said. "And I always feel that, over the last 10 years, I've worked extremely hard to get to where I am today. I don't think it happens on accident for anyone."
Housler will provide expert counsel to Telemus Capital's high-net-worth clientele. He focuses on both short- and long-term financial goals, including investment management, estate planning and insurance needs.
Housler told Benzinga he feels very welcome at his new firm.
"One thing that I really love about Telemus is that it's here, it's in Michigan, it's much more tangible for me, and I feel I can make more of an impact," said Housler, a Michigan native and graduate of Michigan State University. "I can take the 10 years of corporate experience and take what they're doing well over here, maybe add a few things that I've learned along the way, and really make an impact and develop what I feel is my own business."
Related: Telemus Capital Partners Named One of Barron's 2013 Top Financial Advisors Nationwide
Housler will have access to the branding of Telemus Capital. Better still, all of the partners -- including Chairman Gary Ran -- are at his disposal.
At other firms, Housler probably wouldn't be able to pick up the phone, call the CEO and ask for his thoughts on a particular topic.
"But to be honest, I can talk to Gary 10 times a day about any aspect of the market, or prospecting, or anything I want to pick his brain on," said Housler. "It's refreshing, it's exciting, and I would recommend anyone who has spent time in the corporate financial bank sector, the wealth management sector, to entertain Telemus or any RA across the country from a culture standpoint because it's much more tangible. It's a pleasant surprise. It's been very refreshing."
Disclosure: At the time of this writing, Louis Bedigian had no position in the equities mentioned in this report.
Posted-In: Gary Ran James M. Housler JP Morgan Private Bank PNC Bank Telemus CapitalSuccess Stories Interview Best of Benzinga
View Comments and Join the Discussion!