Who Is The Yellow King? HBO GO Crashes Just As 'True Detective' Fans Seek Identity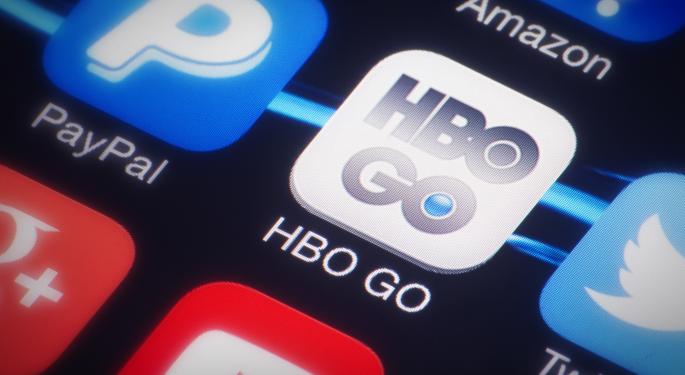 Nothing upsets die-hard Time Warner (NYSE: TWX) owned HBO True Detective fans like the inability to stream the series' final premiere season episode on their smartphones, tablets and computers via HBO GO. Yet, that's exactly what happened.
HBO GO posted this message on their official Twitter (NYSE: TWTR) account Sunday:
Due to overwhelmingly popular demand for #TrueDetective, we've been made aware of an issue affecting some users. Please try again soon.

— HBO GO (@HBOGO) March 10, 2014
Reaction was swift and hilarious:
I now have time on my hands, and it is in the form of a flat circle. #HBOGO #TrueDetective pic.twitter.com/1cIqUy0tHb

— Deaglan McEachern (@DeaglanM) March 10, 2014
The reference pays homage to Matthew McConaughey's character, detective Rust Cohle, whose existentialist philosophy causes him to say things like, "Time is a flat circle."
Related: Comcast Set To Acquire Time Warner Cable And Also Reportedly Compete with Netflix
At about 9 p.m. Sunday evening, HBO GO subscribers tried to log in to the website to view the season finale in which it was anticipated viewers would discover the identity of the murderous "Yellow King."
And The Yellow King Is...???
Instead, an endless "loading" screen greeted them, prompting tweets referring to it as HBO's version of the ancient cursed city of Carcosa, one of many extensive references to Robert Chambers' short story, The King in Yellow, which forms part of the background of the storyline for the premiere season of HBO's wildly popular series.
"Wildly popular" might be an understatement. With 10.9 million weekly viewers, the show has attracted about 38 percent of HBO's 28.7 million subscribers, according to SNL Kagan.
Creator Nic Pizzolatto and director Cary Fukunaga have kept fans guessing all season long with websites, message boards and Reddit posts offering up all manner of speculation about the identity of the mysterious Yellow King, a possible cover-up by politicians and police, and even whether one or both of the detectives were involved.
More Fragile Than A House Of Cards
Small wonder, then, that the system crash – just as the final episode was about to air – would generate criticism of Time Warner and HBO from sites like Gizmodo making the point that HBO should have anticipated the surge in demand and prepared for it.
Contrast was drawn between HBO GO and Netflix (NASDAQ: NFLX) and that streaming service's much better results with high viewership demand for episodes of the second season of House of Cards.
If HBO wants to compete with Netflix, Gizmodo said, they need to either revamp their online streaming service ASAP, or risk becoming the next Blockbuster Video.
At the time of this writing, Jim Probasco had no position in any mentioned securities.
Posted-In: Blockbuster Video Carcosa Cary Fukunaga HBONews Events Tech Media Best of Benzinga
View Comments and Join the Discussion!