Verizon Moving Quickly Into Over-The-Top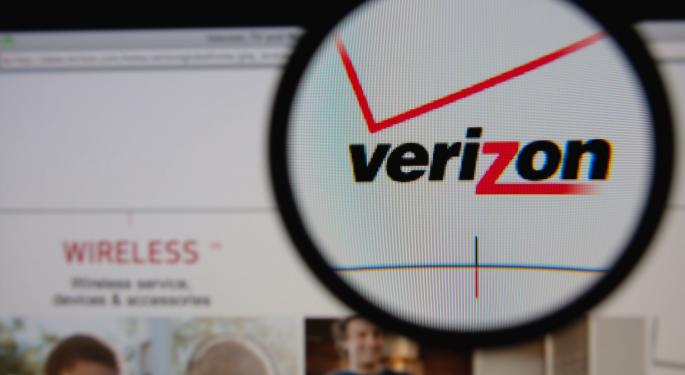 Over-the-top online, web-based television is on. At least it is at Verizon (NYSE: VZ) after CEO, Lowell McAdam said Tuesday at the Morgan Stanley Technology, Media & Telecom Conference that the company was in talks with major content providers to provide an online TV service.
Without revealing how far along those talks had gone, McAdam said, "We are going to work with them and find a model. In fact, some of those talks have already begun. I have personally had discussions with the CEOs of the large content companies."
The move stems from Verizon's recent purchase of Intel's never-realized OnCue Internet TV operation. Verizon hopes to succeed where Intel failed by forging agreements with content providers.
Although content providers have, in the past, resisted overtures related to Internet-based TV service, the mood seemed to be changing.
Related: How Verizon Might Utilize Intel's On Cue
Dish (NASDAQ: DISH) satellite network recently cut a deal with Disney and ABC that would allow Dish to stream content via an over-the-top multichannel TV service. As McAdam put it, content providers are starting to realize "that the pie now grows if they go over the top."
It's expected that Verizon would initially use OnCue to augment its FiOS bundled Internet service network, although the company could offer web-based TV to areas where FiOS is not available. This could provide some real competition to traditional cable providers such as Comcast or Time Warner or the combined company should the proposed merger take place.
According to the PwC (PricewaterhouseCoopers) annual entertainment and media forecast, consumers in North America will spend $6 billion in 2014 for OTT services like Netflix. As McAdam sees it, they would spend even more if there were more options from which to choose.
"I think you can actually get a virtuous cycle," McAdam said, "where broadcast viewing goes up and over-the-top viewing goes up, if you time this properly."
In addition to its own efforts, McAdam said Verizon expected Netflix to ink a deal with Verizon for faster video delivery as part of an interconnect arrangement similar to the one Netflix signed with Comcast.
According to McAdam, such a deal made sense since services like Netflix consume a great deal of Internet bandwidth and it is only fair they help defray the cost of network upgrades.
At the time of this writing, Jim Probasco had no position in any mentioned securities.
Posted-In: ABC Comcast dish disneyNews Events Tech Media Best of Benzinga
View Comments and Join the Discussion!