4 Apple Stories You Need To Know From Wednesday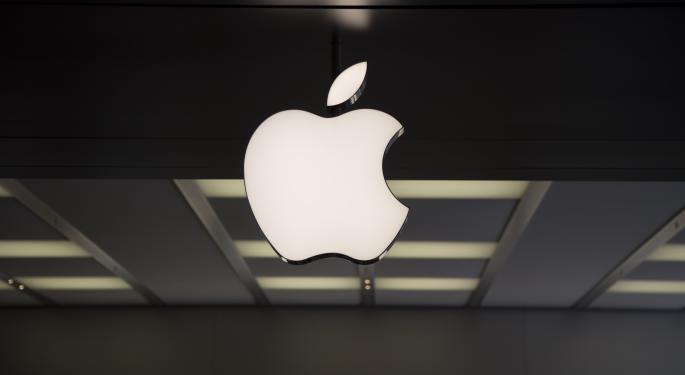 Here are a few Apple (NASDAQ: AAPL) headlines you may have missed.
Permanent Injunction Against Samsung Denied
A California court said no to Apple's motion seeking a permanent injunction against Samsung (OTC: SSNLF). If Apple had won, the injunction would have covered 23 products. In 2012, Apple's original request was denied but in early 2013, an appeals court sent the case back to the lower court for further review.
Thursday's ruling closed the door on Apple's chance to gain the injunction.
The ruling wasn't so much about the injunction; it was about setting a precedent as it prepares to go back to court against Samsung in a new trial in March.
Apple's Australian Tax Loophole
The Financial Review is reporting that Apple used a tax loophole to avoid paying nearly $9 billion in Australian taxes. Basically, Apple created an Ireland-based company, Apple Sales International, that holds partial ownership of some Apple products. Apple pays ASI licensing fees from its international sales lowering the amount of taxable income the company has to claim in countries like Australia.
Although the practice isn't illegal and taking advantage of tax loopholes is not a rare practice among large companies, Australian officials plan to take action to get the $900 million of unpaid taxes paid to them.
Related: Hybrids Could Be Next Big Thing As Tablet Sales Soar in 2013
iAds Getting More Intrusive
Ad Age is reporting that Apple will soon offer a new option allowing iAds to automatically start videos in full screen mode. In the past iPhone users had to press a play button for the videos to play but that may change.
The report suggests that the ads will likely play between activities instead of interrupting normal activities.
Apple continues to tweak its iAd platform as it attempts to find the substantial revenue stream that Google enjoys.
Tesla and Apple Not Partnering on CarPlay?
Tesla's (NASDAQ: TSLA) official word on this is, "Tesla is not commenting on Apple's CarPlay at this time." Auto and tech watchers find it odd that Tesla and Apple have not announced a partnership on Apple's new CarPlay initiative in light of nearly every other major manufacturer signing on. Even more puzzling, Tesla isn't normally one to take the, "no comment" approach. The company has a habit of speaking very openly about future plans.
Then there are the secret Tesla/Apple meetings that have taken place recently.
Some watchers believe that it will be part of a larger announcement between the two companies but for now, a lot of automobile techies are asking why.
Disclosure: At the time of this writing, Tim Parker was long Apple.
Posted-In: Apple CarPlay iPhone SamsungNews Rumors Legal Tech Best of Benzinga
View Comments and Join the Discussion!