London Gold Price 'Fix' May Be Fixed, Say Researchers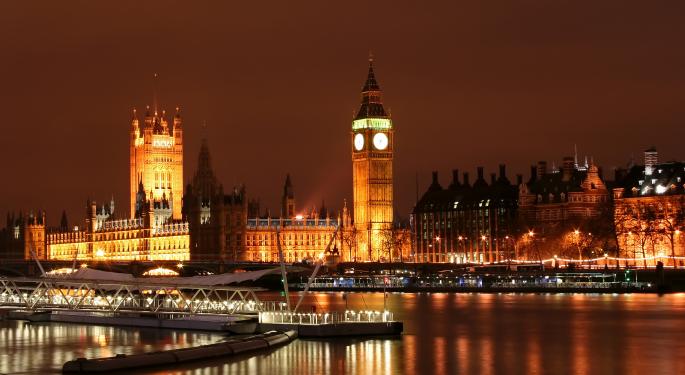 The benchmark used to set the price of gold in London, known as the gold fix, may have been manipulated for 10 years by banks, according to Bloomberg.
Professor Rosa Abrantes-Metz of New York University's Stern School of Business and Albert Metz, managing director at Moody's, said in a draft research paper that there ought to be investigation of unusual trading patterns when the so-called afternoon fix is set around 3:00 pm in London.
The two researchers said the unusual patterns at the same time five of the biggest gold dealers in the world are on a live private conference call is a sign of collusion.
In the report they said, "The structure of the benchmark is certainly conducive to collusion and manipulation, and the empirical data are consistent with price artificiality. It is likely that co-operation between participants may be occurring."
Prior to the release of this draft report, the five banks involved, Barclays Plc (NYSE: BCS), Deutsche Bank AG (NYSE: DB), Bank of Nova Scotia (NYSE: BNS), HSBC Holdings Plc (NYSE: HSBC), and Societe Generale, had not been accused of wrongdoing regarding the gold fix.
Related: Gold Miners See Wild Swings In Short Interest
That may change in the months ahead. The International Business Times reported that United Kingdom's Financial Conduct Authority and other authorities are looking into how prices in the $20 trillion gold market were calculated.
These inquiries follow investigations into benchmark manipulation with regard to interest rates and foreign exchange rates by the Department of Justice and authorities in other parts of the world. Those investigations resulted in major settlements and some admissions of wrongdoing.
Moody's spokesman, Michael Adler, quickly pointed out that the research paper was not a formal Moody's report. Adler told Bloomberg in an email that, "The co-author of the paper was writing independent of his position at Moody's and was representing his own research findings and viewpoint."
None of the banks responded to requests for comment.
News came out Monday that gold, which hit a four-month high of $1,345.35 Wednesday, gained nearly seven percent in February. This was the metal's biggest month-over-month increase since July.
According to Jim Cramer's The Street, that piece of good news was eclipsed by the release of charges in the Metz report.
All the major players in the gold market rely on the London fix. Motley Fool's Dan Caplinger said the London fix "has been a key driver of prices for almost a century."
Researchers' observations that spot gold prices frequently spiked at 3 p.m. London time, followed by movement that was "overwhelmingly" downward was, to put it mildly, puzzling.
Abrantes-Metz and Metz said there was "no obvious explanation as to why the patterns began in 2004, why they were more prevalent in the afternoon fixing, and why price moves tended to be downwards."
At the time of this writing, Jim Probasco had no position in any mentioned securities.
View Comments and Join the Discussion!
Posted-In: Albert Metz Bank of Nova Scotia Barclays PLC Dan Caplinger Deutsche Bank AGNews Global Media Best of Benzinga