3M Or Dow Chemical: Which Would You Rather, Multinational Conglomerate Version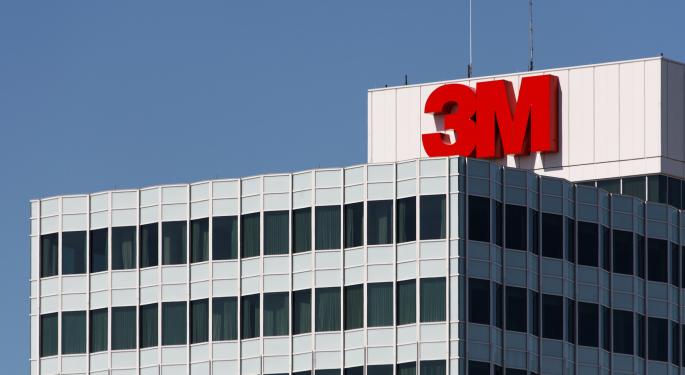 The 2013 returns for the S&P and Dow Jones Industrial Average gave investors plenty to celebrate.
Values rose over 25 percent apiece, and many economists considered this proof positive that the U.S. economy may finally be back on its feet. But many companies which began as purely American enterprises have grown up and spread abroad, and are now increasingly affected by the global economy.
In particular international conglomerates 3M (NYSE: MMM) and Dow Chemical Co. (NYSE: DOW), which started from humble American roots, have now spread across the globe. Let's take a look at how these two companies' stocks performed in 2013, and into 2014.
3M began 2013 trading at $94.19. The stock took off almost immediately, jumping over $110 by late summer. But 3M was just getting started. By mid-October the stock continued trending upward, and passed the $120 mark. A month later the stock passed the $130 mark.
The stock finally settled at $140.25 to close out the year. Investors who held the stock for the entire year saw their investments jump by 49 percent – which left both the Dow and the S&P in the dust. But the stock was not able to hold on to its gains going into 2014. The stock fell almost immediately upon entering the new year, and settled in the $133 range in recent trading.
Related: Yum! Brands vs. Wendy's - Who Would You Rather Invest In?
In August Dow Chemical Co. finally broke through the $36 psychological barrier and never looked back. By mid-September the stock traded above $40 per share. Despite a slight pull-back, which lasted from November until early December, the stock was not done. An upswing, which began in early December, peaked on Dec. 26th -- with the stock trading at a price of $44.99.
Dow Chemical Co. continued to hold strong through the end of the year, closing at $44.40. For 2013 the company returned 34.5 percent, which bested major market averages. Going into 2014 Dow Chemical Co.'s stock continued its upward surge, trading over $47 going into the final days of February.
International conglomerates face a unique set of circumstances which may affect their growth and stock performance. They may be far more susceptible to international economic conditions, international treaties and even changes in laws in the counties in which components are located. But as demonstrated by the 2013 stock value increases of 3M and Dow Chemical Co., conglomerates that are expertly maneuvered in a growing global economy can yield awesome returns, and even beat domestic market returns.
Posted-In: multinational conglomerateNews Markets Best of Benzinga
View Comments and Join the Discussion!