Growing Marijuana Strategically, With BreedIT CEO Dr. Oded Sagee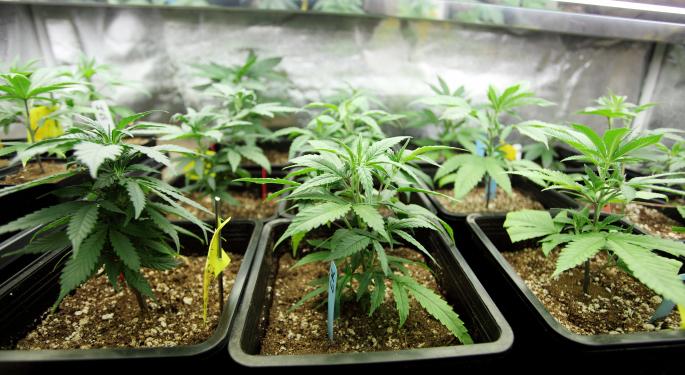 Dr. Oded Sagee, founder and CEO of BreedIT Corp (OTC: BRDT), recently spoke with Alan Brochstein of 420 Investor -- in an exclusive conference call presented by Marketfy, to discuss the company's opportunities for expansion in the cannabis market.
The Israel-based company covers tech solutions for plant breeders and academic purposes. Plant breeding allows for new varieties of plants to be produced, in order to perfect their specific genetic structures and characteristics.
View the presentation slides from the conversation here.
Within the cannabis industry, BreedIT plans to focus on the medicinal qualities of marijuana while reducing unwanted chemicals and harvest times, Sagee said.
"We grew the most-selling mandarin (orange) in the world; seedless; beautiful; good color; easy peeling," Sagee said. "It took us (a) few years and we did it. We grew the most-selling tomato in the world. So we do have a lot of experience in breeding and cannabis. From that point of view is no different than any other plant."
"(Marijuana has) got three major families; we all know them: the indica, the sativa, and the ruderalis. And each one of them have different characteristics. And they are, we are able to...exchange genes from each one to the other and to do classical breeding."
The agricultural accomplishments belong to the company's team members, however, and not the company itself. Sagee notes several of their team members have worked with cannabis before.
BreedIT is ambitious and looks to lead the way in Intelligent Decision Support Systems for plant breeds.
This entails testing and analysis, strategic planning and other forms of support in a seed market that reportedly brings in $42 billion in sales globally.
The process of breeding usually takes years, with various locations and very intricate data in the mix. BreedIT manages that processs for breeders.They optimize genetic traits trough classical breeding methods, that don't genetically modify plants through any artificial means. Using their technology, including support, costs over $100,000 a year.
Related: Will Creative Edge Nutrition Become The Jolly Green Giant Of Medical Marijuana?
Currently, their potential costumers range from the World Bank and United Nations -- as the UN is looking into such technologies to help feed developing countries -- to those within the medical marijuana industry, which is also looking to source such methods amidst rapid growth.
They're close to signing a deal with Israel's largest grower of medical cannabis. They've been growing for over ten years; and if Sagee and his team partner up with them, then they get their reputation as a leader in the cannabis industry, too. BreedIT will also get to use grow houses for testing and innovation within the partnership.
"The problem of the seed companies (is) that their work is very expensive," Sagee adds -- noting it can take up to five years to develop a new seed, along with a $3 million investment
"And not only is it long and labor-some work, but it has some risk in it," he says, "because if they come to the market too late and somebody else came with a better variety, then it's all for nothing. They may lose all (of) their investment."
"So if we optimize the work and help them to come to the market faster, and we reduce prices, they can be very competitive in the market, and this is a very competitive market by definition."
Related: 3 Things That Could Extinguish The 'Reefer Rally'
Their technology is already being used in field-testing, as they work to shorten harvest periods while increasing yields within the food industry. According to Sagee, a team of 20 scientists constantly updates the software they use for analyzation and management in the field and the office/lab environment. This creates more synergy within the process of growing and tracking.
Jason Cunningham had no position with the mentioned entities while writing this article. 
Learn more about investing in the cannabis industry with Marketfy's 420 Investor with this free eBook.
Posted-In: Cannabis News Short Sellers Commodities Global Hot Markets Tech Best of Benzinga
View Comments and Join the Discussion!