GM Financial Expanding Into Prime Loans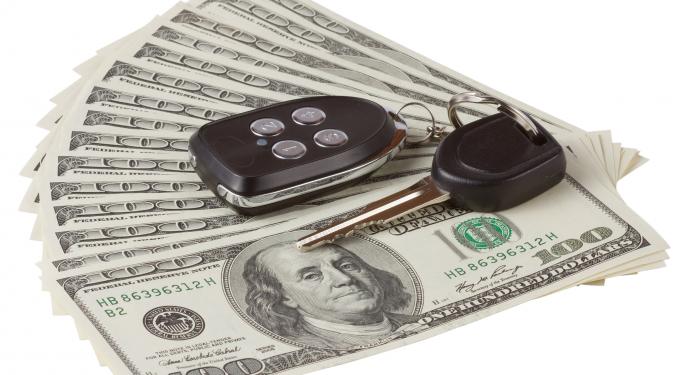 Fort Worth, Texas-based GM Financial, owned by General Motors (NYSE: GM), will start offering car loans to U.S. customers with prime credit this coming summer, according to The Detroit News.
This is significant because GM Financial is known mostly for issuing auto loans to car buyers with less-than-optimum credit. In addition to subprime car loans, GM Financial makes money through both prime and subprime leases and commercial lending to dealers.
Commenting on the expansion, GM President, Dan Ammann, who oversees GM Financial said, "Obviously the core of the business when we acquired it was subprime. We now have a full-scale leasing capability, full-scale floor plan, and dealer financing capability, the overall wholesale financing side of the business. So what's left obviously is the prime retail loan piece, and we expect to move into that market through the course of this year."
GM Financial President, Dan Berce said auto loans for prime customers would roll out mid-summer of this year. Part of the impetus, according to Berce, came via requests from dealers who said they preferred to work with a single lender.
Currently about 300 U.S.-based GM dealers finance their inventories through GM Financial. Berce said those dealers would be the first to be able to offer GM Financial prime loans to customers.
Related: GM Expands Ignition Switch Recall, Cites 13 Deaths
Also being added to the mix this summer – loans and leases for small businesses that want to maintain small fleets.
Analysts have previously indicated that GM's lack of a full-service in-house finance company may have hurt sales and earnings.
Adam Jonas, of Morgan Stanley, in a research note said the automaker may have given up as much as two percentage points of U.S. market share as a result of not having what he called a "mature" finance company.
Companies like Ford (NYSE: F) show the potential of a full-line captive finance company. Ford Motor Credit brought in pretax income of $1.8 billion in 2013. In 2012, it was $1.7 billion. That kind of revenue can be a significant part of a corporation's bottom line.
GM is currently fighting a PR battle over the recall of 1.6 million vehicles for faulty ignition switches. This is only the most recent problem facing the giant automaker, whose stock is down about 10 percent year-to-date.
In addition, GM's EPS were down almost 50 percent in the most recent quarter compared to the same quarter a year ago.
On the plus side, in addition to plans to increase revenue through GM Financial, the company said it planned to boost sales in China by as much as 10 percent this year.
With a full third of GM's global volume coming from sales in China, the potential boost to GM's bottom line could be significant.
At the time of this writing, Jim Probasco had no position in any mentioned securities.
View Comments and Join the Discussion!
Posted-In: Adam Jonas China Dan Ammann Dan Berce faulty ignition switchesNews Events Media Best of Benzinga