Bitcoin Short-Term Price Tied To One Lackluster Company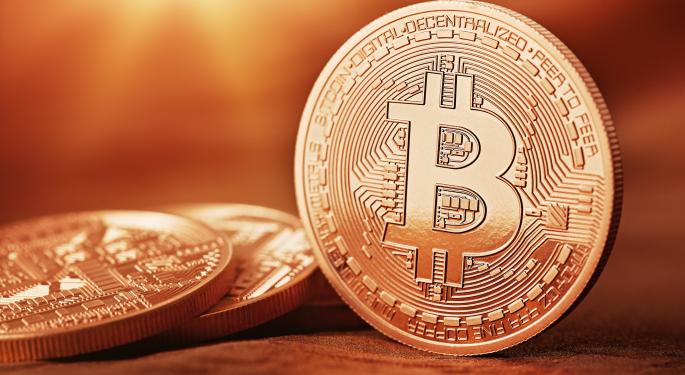 Bitcoin's price took another plunge Thursday morning because of one company: Mt. Gox.
There's currently two competing theories on Mt. Gox – either they are insolvent or they are manipulating their market for profit. Whatever the reason, Mt. Gox disappointed the market again and pushed the price of bitcoin lower.
Those who follow bitcoin are used to Mt. Gox's blunders pushing bitcoin temporarily lower. Each time the price of bitcoin has dipped temporarily and come roaring back. I expect the same result this time.
Insolvent company?
One theory is Mt. Gox has run out of funds and is trying to buy time to get more customer deposits and dig themselves out of the hole they are in. This is the predominant theory with the current price of bitcoin on Mt. Gox trading at $150.00 and heading lower, while the rest of the markets are trading around $600.00. It is also a pattern Coindesk reported having recognized from gambling websites, such as Full Tilt Poker, which eventually went bankrupt.
See also: Robocoin Brings Bitcoin ATMs To The United States
Mt. Gox has had liquidity issues since last May, when the US Department of Homeland Security seized $5 million USD from Gox and stopped their ability to accept or receive funds through their partner, Dwolla, for operating an unlicensed money transmitting business. This caused huge withdrawal backlogs from Mt. Gox to the US and caused the price of bitcoin to be higher on Mt. Gox than anywhere else. This was a result of frustrated customers converting their US Dollars into bitcoin to quickly withdraw them.
Earlier this month, Mt. Gox suspended bitcoin withdrawals as well, claiming a security flaw. The flaw allowed customers to steal from them, instead of admitting they had not properly accounted for a well-documented quirk of the bitcoin protocol. It was at this point that people on the fence about Mt. Gox's solvency lost all faith in the company.
Criminal company?
When asked about Gox's solvency, CEO Mark Karpeles stated their status is confidential. One would expect a "yes" from all operating companies. A Gox press release earlier this week stated they were testing withdrawals and would have an update on Thursday.
Thursday morning's press release stated the company is moving offices for security reasons and will provide an update soon. Thursday's announcement was supposed to resume withdrawals. No one can put together a reasonable explanation for Gox being solvent and not doing a better job of reassuring customers. That is making some speculate Mt. Gox is intentionally mismanaging their company in order to profit from the low price, 25 percent of the going market rate, of bitcoins on their exchange. There is no direct evidence for this theory, but the circumstantial evidence causes one to wonder.
Bitcoin will be fine
Mt. Gox has been a stain on the bitcoin community that will not go away. The undisputed king of exchanges and the definitive price a year ago, their incompetence opened the door for other exchanges to rapidly take market share and dethrone the king. While no longer reigning over the bitcoin exchange systems, the uncertainty of the Gox situation is depressing other exchange prices. This stresses and distracts bitcoin users, while potentially damaging bitcoin's reputation.
See also: What Companies Accept Bitcoin?
Instead of stories about new financial technology being built on top of bitcoin or the implications of the Sacramento Kings accepting bitcoin, news outlets are reporting on bitcoin price crashes. In the long run Mt. Gox will, at best, be an interesting story in bitcoin's history.
Let's hoping they go away sooner rather than later, so everyone can again focus on changing the world through bitcoin -- instead of being distracted by temporary price dips.
Posted-In: Bitcoin Mt. GoxNews Commodities Markets Best of Benzinga
View Comments and Join the Discussion!